Rainy Fall Days Are Ideal for Family Movie Afternoons
As the season moves towards fall, it starts to become rainier in many areas. All of that rain can make it hard to get outside as much as your mom is used to. She's struggling to come up with things to do. Have a lazy movie day with your mom and other family members.
Have Everyone Chip In
Make a movie afternoon easy for your mom. Everyone can bring beverages, snacks, and appetizers. The goal is to have fun and eliminate the need for your mom to have to do anything. She just needs to have fun and enjoy having her family around.
Make Sure There's Room For Everyone
Before you go crazy inviting everyone in the family, make sure there is seating for everyone. Kids may be happy lying on the floor, but adults are less likely to enjoy it. If the sofa and chairs fit five people, make sure you don't invite more than five people.
New Movies to Watch Together
What movies can your family watch that are suitable for all ages?
DC League of Super-Pets is an animated superhero movie focusing on Superman and his friend, Krypto. When Clark Kent meets Lois Lane, Krypto appears to be jealous, so Superman decides to get him a friend, a Boxer named Ace.
Dog is a comedy-drama about an Army Ranger who is assigned to escort a military dog owned by his friend to his friend's funeral. As the dog is aggressive, after the funeral, the soldier must then bring the dog to be euthanized.
Jerry & Marge Go Large is based on a true story. Jerry and Marge are a married couple in a small town. When they win the lottery, they decide to use the money to improve their town to bring it back to life.
Luck is an animated movie about an orphaned teen, Sam, who is plagued by bad luck. When Sam turns 18, she has to leave her group home and goes to give a younger girl a penny to remember her by. But, Sam finds that her penny is magical and is transforming her bad luck, and then she loses it, leading her into the Land of Luck.
Minions: The Rise of Gru is the sequel to Minions. 11-year-old Gru is determined to be accepted into an elite group of villains known as Vicious 6, but he's having a hard time until he decides to steal their precious stone and show them that he's the most evil villain of them all.
Make Sure Your Mom Is Supported When You're Busy
Spend as much time as you can with your mom. But, you can't always be with her. Senior home care helps make sure she's supported when you're not around.
Flu season is fast approaching, and if you get sick, you cannot risk spreading it to her. You may work a lot. Senior home care services can help your mom while you stay at home and take care of yourself or go to work.
If you or an aging loved-one are considering 

Senior Care in Alexandria

, MN please contact the caring staff at Alternative Senior Care today. Providing Home Care in Central Minnesota and Surrounding Communities. Call us Today (320) 352-3350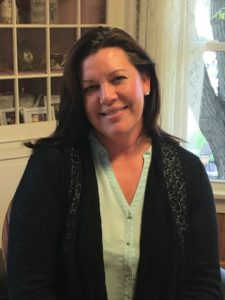 Latest posts by Lainie Berg
(see all)