Aging Services Coordination
Our Aging Service Coordinators provide a holistic, client-centered approach to caring for older adults or others facing ongoing health challenges.
Working with families, our expertise provides the answers at a time of uncertainty. Our guidance leads families to the actions and decisions that ensure quality care and an optimal life for those they love, thus reducing worry, stress and time off of work for family caregivers through:
Help Navigating the Aging Process
Family Communication
Peace of Mind for Seniors and Family
Comprehensive In-Home Assessment
Customized Care Plan
Family Meetings
Home Visits
Regular Reporting
Accompany to MD Visits
Who Uses Our Aging Services Coordination Program?
When caregiving for an aging family member becomes overwhelming, it may be time to ask for a little guidance.
You may need an Aging Services Coordinator if the person you are caring for:
has multiple medical or psychological issues
is unable to live safely in their current environment
is not pleased with current care providers and requires advocacy
is confused about their own financial and/or legal situation
has limited or no family support
Or if your family:
has just become involved with helping the individual and needs direction about available services
is either "burned out" or confused about care solutions
has limited time and/or expertise in dealing with the individual's chronic care needs and does not live close by
is at odds regarding care decisions
needs education and/or direction in dealing with behaviors associated with dementia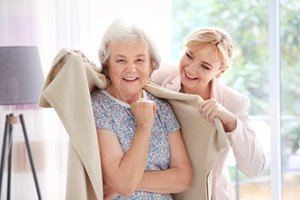 What are the Benefits of Using Our Aging Service Coordinators?
Our ASC professionals provide:
Personalized and compassionate service — focusing on the individual's wants and needs.
Accessibility — care is typically available 24 hours a day, 7 days a week.
Continuity of care – communications are coordinated between family members, doctors, other professionals, and service providers.
Cost containment — duplication of services, and unnecessary hospitalizations are avoided.
Let's Get Started!
get immediate help with info & pricing
Alternative Senior Care Services