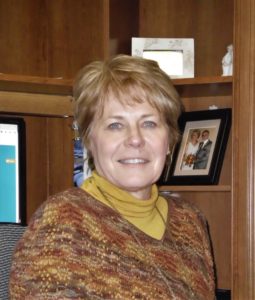 Cindy Karasch
COTA CSA President, CEO
As the founder and CEO of Alternative Senior Care, Cindy is responsible for all areas of the business. She has an Associate degree in Occupational Therapy and a Bachelors degree in Management of Human Services. "My skills in Occupational Therapy were useful in adapting methods, materials, and environments for children in special education classes as well as with adults in rehabilitation centers and local nursing homes."
Cindy grew up in Sauk Centre and raised her three children here. She has five grandchildren.  Married to Mike since 2010, she keeps busy with gardening and outdoor activities.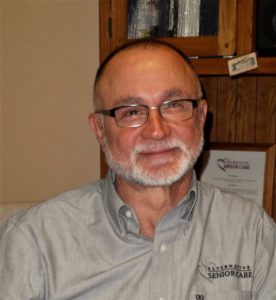 Mike Karasch
Community Relations Coordinator
Mike grew up in Sauk Centre but spent 30 years in the Twin Cities metro area. For years, his desire was to transition back to the Sauk Centre area. It finally happened in 2010 when he and Cindy were married.
"I have family in the area and was able to play a larger role in helping with my aging mother. She passed away in 2018 but we were able to keep her at home until her final breath. The experience gave me much greater appreciation of the services our company provides."
Mike has a long history of business development so the role of Community Relations Coordinator is comfortable for him. "It's exciting to be part of a well-established company in a rapidly growing industry. It gives me professional and personal satisfaction knowing the services our company provides are helping people attain their goal of remaining at home."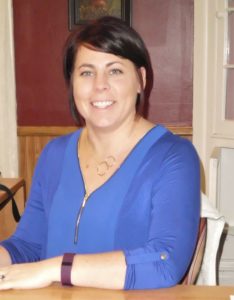 Paula Bromenshenkel
Client Care Manager
As Cindy's daughter, Paula remembers back in 2005 when Cindy hired her first caregivers. It was the day Paula went into labor with her oldest daughter. Fast forward to 2015, Paula is working as a part time caregiver for Alternative Senior Care. In 2016, she started working in the office as a scheduler.
With her background in Social Work, she quickly learned more about the intricacies of caring for clients and their families and began coordinating client care. During this time, Paula was also instrumental in helping her grandparents as they desired to age at home. She enjoyed being around them and learning from them.
In her spare time, she enjoys spending time with family and friends, being outdoors, going for walks, and DYI projects. She is a wife and a mother of 3 busy girls. "I love being able to help people remain independent and stay in their home. I enjoy hearing their stories and learning about what is important to them and how we can help them continue the life they love.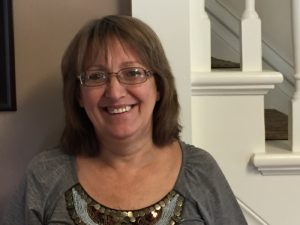 Sheila Towle
Registered Nurse
Sheila began working for ASC in March 2017. For the previous 12 years Sheila worked as the RN/Administrator at Valley View Assisted Living in Long Prairie. "I have been a care giver most of my adult life. First as a licensed day care provider while my 2 children were small. From there, with my husband's help and understanding, I went right into caring for my Grandparent's prior to their passing. Following this I felt a huge void because of my desire to help others.  I found my way into the field of nursing, graduating with an Associate Degree in Registered Nursing. I specifically love geriatric nursing."
"It is very rewarding to help the elderly live productive, meaningful lives right in their homes. That is what Alternative Senior Care is all about, compassionate caregivers helping those who desire to continue living at home, giving them the confidence and peace of mind to do so."  ASC is a great company to work for and we share the values I believe are essential for the aging community."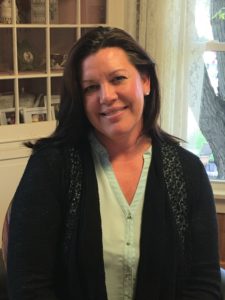 Lainie Berg 
Operations Manager
Lainie began as a Certified Nurse Assistant in long term care and hospice back in 1989." Hospice taught me how precious and short life really is and personally wanted to make my seniors' lives the best they could be." As a Social Service Designee in an Alzheimer and dementia care facility, she helped families facilitate services and offered support to clients.
"I've learned a lot from my experiences over the last 20 years. When my own Nana was diagnosed with dementia, I was able to support my mom and family through the tough road we faced and learned to understand what our families experience firsthand." Lainie has worked for Alternative Senior Care since 2017. "Being a part of Alternative Senior Care is a privilege for me because I feel every day is an opportunity to find ways to bless others, especially in my own community."
Lainie and her husband Dave are active in volunteering in their church and enjoy family life. "Homemaking is my favorite hobby. I love cooking, cleaning, and organizing. I love making my home comfortable and fun for my family."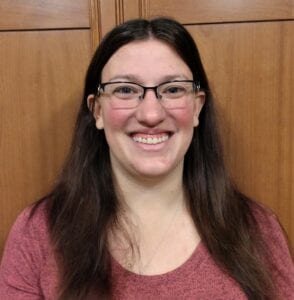 Bethany Knutson
Personal Assistant Coordinator
Bethany grew up in Grey Eagle MN and now lives in St. Cloud with husband Ryan. She enjoys listening to audio books, traveling, playing with her dog and spending time with family and friends.
"I grew up caring for the elderly. My parents helped my great-grandparents live in their home as long as possible. When great-grandpa passed, great-grandma moved into my parents' home and we cared for her until she passed. Helping my great grandparents remain home was such a wonderful experience even if it meant bringing meals, cleaning or even sharing my room." Beth began working for ASC in October 2019. "It's humbling to work with a company who shares my passion of helping others and I'm excited to be a part of the ASC team!"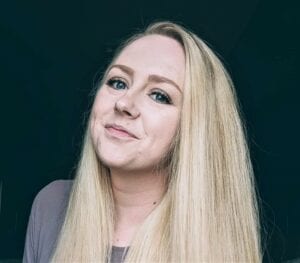 Laura Winarske
Client Care Coordinator
Laura Winarske is married and lives outside of Evansville, MN on a beef cattle farm/family lake resort. Her and husband Aric, have one daughter. Their family enjoys the outdoors; ice fishing and sledding in the winter while tubing, four-wheeling, and camping in the summer. Laura began working for ASC in December 2019
"I've always been drawn to serving others in life's unpredictable journey. My previous positions have been in childcare and retail. The older generations have valuable life lessons to teach us all. I look forward to working with and meeting many more individuals who have lived full, rich lives. The idea of keeping people in their homes as long as possible is made a reality through ASC. I'm thrilled to be a part of that!"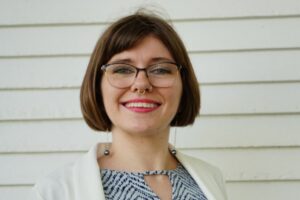 Amber Hart
Scheduler
Amber helps clients daily by setting up schedules, maintaining calendars and phone support to the personal assistants. Amber also has clients she sees as a Personal Assistant when needed. She is always willing to help where ever needed.
Amber has always had a passion to help others. "I grew up in my grandparent's home and that instilled a profound respect in me for the older generation. Helping others was a part of my daily life. My Grandmother and step mom did childcare and I began in childcare as well. We also had served on many community projects for Salvation Army together. Also my mother is in nursing. I grew up in southern Minnesota, and when I relocated to Glenwood, I wanted to have a job that I could continue to help others. That is why I am excited to be a part of the ASC family."
Amber enjoys living by the lake with her husband, horseback riding, baking, sewing, knitting, reading and always looking for photo opts as she and her husband are professional photographers as well.
Let's Get Started!
get immediate help with info & pricing