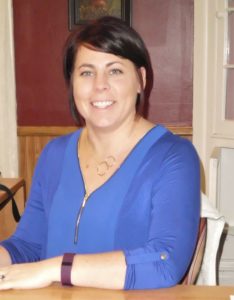 Paula Bromenshenkel
CEO/ Client Care Manager
As Cindy's daughter, Paula remembers back in 2005 when Cindy hired her first caregivers. It was the day Paula went into labor with her oldest daughter. Fast forward to 2015, Paula is working as a part time caregiver for Alternative Senior Care. In 2016, she started working in the office as a scheduler.
With her background in Social Work, she quickly learned more about the intricacies of caring for clients and their families and began coordinating client care. During this time, Paula was also instrumental in helping her grandparents as they desired to age at home. She enjoyed being around them and learning from them.
In her spare time, she enjoys spending time with family and friends, being outdoors, going for walks, and DYI projects. She is a wife and a mother of 3 busy girls. "I love being able to help people remain independent and stay in their home. I enjoy hearing their stories and learning about what is important to them and how we can help them continue the life they love.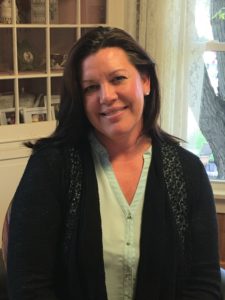 Lainie Berg 
Co-Owner and Chairman of Operations at Alternative Senior Care
Lainie began as a Certified Nurse Assistant in a nursing home in 1989. She continued her education and worked as a Social Service Designee for an Alzheimer and Dementia Care Center, also as an Administrator. She helped families facilitate services, offered support to clients, trained and managed staff. Lainie worked for 13 years in childcare as a teacher and Director.
"Overseeing our day-to-day operations at Alternative Senior Care, allows me to make sure our values and mission statement is implemented in all that we do to make each client feel safe, comfortable, and cared for in their own home. I've learned a lot from my experiences for the past 30 years, caregiving for seniors, children and family members. Being a part of Alternative Senior Care is a privilege for me because I feel every day is an opportunity to find ways to bless others, especially in my own community."
Lainie enjoys spending time on the lake with her husband, children and their Lab, Goose. Besides reading, walking and fishing, Lainie likes to volunteer as a leader for support groups and church activities.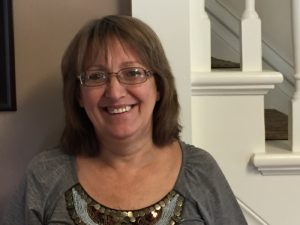 Sheila Towle
Registered Nurse
Sheila began working for ASC in March 2017. For the previous 12 years Sheila worked as the RN/Administrator at Valley View Assisted Living in Long Prairie. "I have been a care giver most of my adult life. First as a licensed day care provider while my 2 children were small. From there, with my husband's help and understanding, I went right into caring for my Grandparent's prior to their passing. Following this I felt a huge void because of my desire to help others.  I found my way into the field of nursing, graduating with an Associate Degree in Registered Nursing. I specifically love geriatric nursing."
"It is very rewarding to help the elderly live productive, meaningful lives right in their homes. That is what Alternative Senior Care is all about, compassionate caregivers helping those who desire to continue living at home, giving them the confidence and peace of mind to do so."  ASC is a great company to work for and we share the values I believe are essential for the aging community."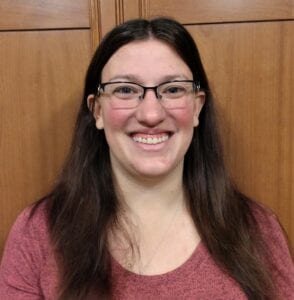 Bethany Knutson
Personal Assistant Coordinator
Bethany grew up in Grey Eagle MN and now lives in St. Cloud with husband Ryan. She enjoys listening to audio books, traveling, playing with her dog and spending time with family and friends.
"I grew up caring for the elderly. My parents helped my great-grandparents live in their home as long as possible. When great-grandpa passed, great-grandma moved into my parents' home and we cared for her until she passed. Helping my great grandparents remain home was such a wonderful experience even if it meant bringing meals, cleaning or even sharing my room." Beth began working for ASC in October 2019. "It's humbling to work with a company who shares my passion of helping others and I'm excited to be a part of the ASC team!"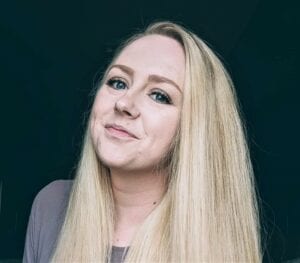 Laura Winarske
Client Care Coordinator
Laura Winarske is married and lives outside of Evansville, MN on a beef cattle farm/family lake resort. Her and husband Aric, have one daughter. Their family enjoys the outdoors; ice fishing and sledding in the winter while tubing, four-wheeling, and camping in the summer. Laura began working for ASC in December 2019
"I've always been drawn to serving others in life's unpredictable journey. My previous positions have been in childcare and retail. The older generations have valuable life lessons to teach us all. I look forward to working with and meeting many more individuals who have lived full, rich lives. The idea of keeping people in their homes as long as possible is made a reality through ASC. I'm thrilled to be a part of that!"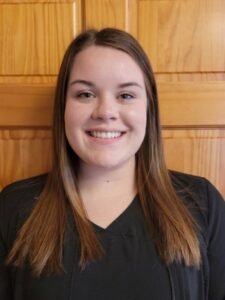 Stephanie Larson
Registered Nurse
Stephanie began working for ASC in January 2023. She has had 6 years of experience working with seniors. She began her career as a certified nursing assistant in high school. A few years later she attended Alexandria Technical and Community College where she obtained her practical nursing degree and became a LPN. After that, she returned to school to become a Registered Nurse. Stephanie and her husband, Evan live in Alexandria.
"I'm very blessed to be able to continue to care for seniors and veterans. It is rewarding to care for this population because it is the least I can do to repay them for what they have done in our lives and for our country. It is even more beneficial that we are able to care for our clients in the comfort of their own homes, where everyone would rather be. ASC has welcomed me with open arms, and I feel apart of the family."
Let's Get Started!
get immediate help with info & pricing