What Can You Do to Prevent Falls in Your Home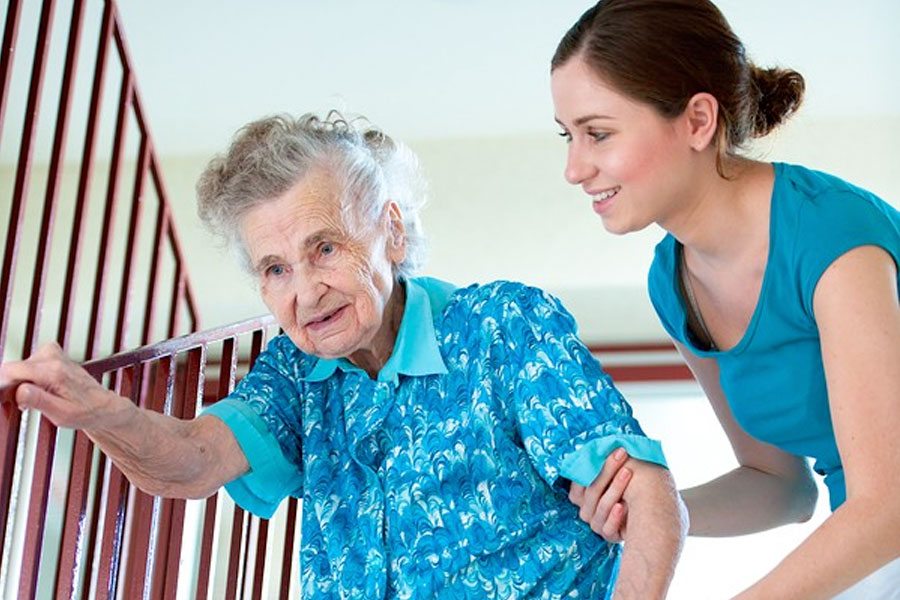 Let's Get Started!
get immediate help with info & pricing
Make sure all pathways are clear. 
Have someone help you move the furniture so you don't have to walk around it. Pick up all papers, shoes, magazines and other objects that may be in the way of a clear walking path.
Remove all throw rugs from the house.
The throw rug changes the height the person needs to lift their foot when walking and many people do not adjust, catch their toe and fall. Taping down the rug may not help. Use the bathroom rug only when bathing.
When choosing carpet, thinner is better.
Thin carpet feels similar to walking on a hard floor. Thick plush carpet causes ankles to wobble making older adults feel unsteady
Remove all electrical cords from walkways.
Eliminates the chance you will catch your feet and fall.
Storage of frequently used items is ideal at waist level.
If that is not possible, bending over is better than reaching over your head.
Turn lights on when walking up and down stairs and down long hallways.
This ensures that you have the most available light so you can focus on walking and not where you are going. Many people fall at night (in the dark), because they are not aware of their upright position. Relying on night-lights it is not enough.
Install tap lights or "the clapper" at the bedside.
Many people fall trying to reach for the lamp switch during the night. These devices decrease that risk. Allow time for your eyes to adjust before moving to turn n the main light.
When you go to the bathroom at night turn on the bedroom light.
This ensures that you have the most available light so you can focus on walking and not your destination.
Place microwave on counter-top not overhead.
You do not want to lift heavy or hot items over your head.
Make sure your stairs have a sturdy handrail or two.
This provides support and gives reassurance.
Check for any loose or torn carpeting on the steps.
Also check or fix any broken or uneven steps
Do not use a stepladder or stepstool.
Have a family member lower frequently used objects. If you must have a stepladder, make sure it is anti-slip and has a sturdy handrail.
Place handrails beside toilet and in the bathtub.
This gives permanent and sturdy fixtures to use. The towel rack and toilet paper holder are not suitable and will break eventually. It may be advisable to seek professional help with the positioning of the handrails.
If a raised toilet seat is required, ensure it has handles.
The handles assist so you can push and you don't need to pull to stand up.
Make sure you have non-slip strips in your shower or bath.
Have an extra towel handy to drop in the tub to dry the bottom of your feet.
Check chair and bed height.
The ideal height of a chair or bed is when your knees are one inch lower than your hips when sitting. Having armrests on the chair assists so you can push and you don't need to pull to stand up.
All shoes should have none slip soles with patterned tread.
Dress shoes can be found with non-slip soles. Many falls occur due to poorly fitted shoes. We recommend wearing shoes in the home to increase balance.
Keep your eyeglasses at your bedside at night.
They will then be available when you need to get up at night
Put a phone near the floor in case you fall and can't get up.
Other things you can do:
Exercise regularly.
Have your vision checked by an eye doctor.
Have your doctor or pharmacist look at all your medications even over the counter medicines.
Get up slowly after you sit or lie down.Think about wearing an alarm device that will call for help in case you fall.
Call us if you would like us to do a no obligation Free assessment in your home.