How to Plan the Perfect Vacation for Your Senior
A vacation plan for your senior is an excellent way to help them get away from their familiar surroundings. With new environments comes a fresh outlook, which can help your senior feel better and create new memories.
More Benefits of a Vacation to Your Senior?
A vacation will certainly ease stress and improve your senior's mental health. This effect can linger for several weeks after they return home from the vacation.
A vacation can offer them the opportunity to meet new people and have new experiences. With a perfect line-up of activities on a vacation, there is no doubt that your senior will stay active, which can improve their physical health and keep them feeling cheerful.
Tips to Help You Plan the Perfect Vacation for Your Senior
The steps below will help you plan a perfect, fun, and safe vacation for your senior:
Talk To Your Senior About Your Plan
This is necessary in order to set the rest of your planning process off to the proper start. By discussing your vacation plans with your senior, you can learn more about their preferred destination, as well as whether the time/season is appropriate for the occasion. This does not absolutely ruin your surprise, if you had such, but it does make it ideal for your senior's personal satisfaction.
Choosing A Vacation Destination
Rather than putting off visiting new places, be open to the idea, as it may be a fun experience for your senior.
Create A Calendar Of Activities To Do On The Vacation
Being physically active has been linked to improved health and a lower risk of disease. As a result, when you have decided on a vacation destination, you will need to come up with exciting activities to make your senior's time away even more memorable. Picnics in parks, walks, museum visits, and social interaction are just a few of the enjoyable activities that will ensure that your senior has a wonderful holiday. Elder care also provides any assistance that your senior may require in order to participate in these activities.
Talk With A Medical Professional About Your Plan
Health should not prevent you from planning a vacation for your senior; even they have health difficulties or limited mobility. However, you must ensure that your senior's doctor provides you with the following information, such as medical records, medical clearance, emergency contact information, and additional medication, in order to attend to your senior's health in case of an emergency.
Conclusion
While taking a vacation is one of the best methods to help your senior enhance their quality of life as they get older, you must always make sure that their needs are met and that their safety is guaranteed. Elder care is an effective approach to provide your senior with the assistance they may need on a vacation. An elder care caregiver can help your senior enjoy their vacation by helping them with transportation. Or, the caregiver can look after the home while they are away. Give us a call now to learn more about your elder care options!
If you or an aging loved-one are considering Elder Care in Alexandria, MN please contact the caring staff at Alternative Senior Care today. Providing Home Care in Central Minnesota and Surrounding Communities. Call us Today (320) 352-3350
Sources: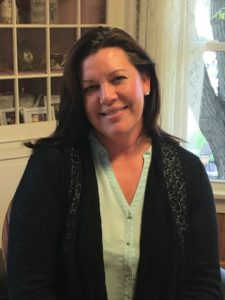 Latest posts by Lainie Berg
(see all)