Celebrate Global Movie Day On February 12th With Your Senior
Seniors need to stay busy, and sometimes that means it's time to celebrate national and global days. Finding small moments to enjoy and celebrate life makes the end stage of life memorable and worthwhile. This year on February 12th, there will be the third global movie day. You might be wondering what the point of Movie Day is? Movies have the power to inspire watchers, connect people worldwide, and reach out to new ideas on multiple platforms. Technology has come so far in this world, and movies have the power to enrich our lives and make us feel things we would never normally experience.
Movies are a great way for seniors to spend the day with companion care at home, family, friends, or grandkids. You can sit down and enjoy something together no matter who you are. Companion care at home can help seniors set up a full movie day with popcorn and candy for the kids. Or you can pop on over with your own sweet things for Movie Day. If you need some ideas on powerful and inspiring movies, here is a good list your seniors might want to watch with you.
Is Watching Movies Good For You?
Sometimes taking our minds off of one thing and focusing on other things can be really good for stress levels. This means if a senior is feeling stressed, watching a movie may actually help them relax for a few hours. Watching positive or inspiring movies may also help them feel better about themselves and enjoy life. Movies and TV do not have to be viewed as negative. In moderation it may help them feel better about their lives.
Movies To Watch With Your Senior
Take a look at this list to find the best option for this February. As the winter moves along and it gets colder outside, it's time to bundle up and celebrate the moments you can. Celebrate by watching a movie together.
The Giver
This was based on a dystopian novel and was an incredible movie release in 2014. This is a longer movie so be sure to put time aside to watch it fully with your senior. It is technically a sci-fi movie but it will have you thinking about the world in a totally new way.
Hidden Figures
If you have a senior who loves drama and history, this is the movie to put on during Global Movie Day. It is about the tale of a group of female African-American mathematicians who played a critical role in NASA's early space program. If you have yet to watch it, this is an inspiring movie based loosely on the non-fiction book written by Margot Lee Shetterly.
Into The Wild
Some seniors may recognize this name as the 1996 non-fiction book. Well, if they loved this book it is time for you and them to sit down and watch this movie. Into The Wild was released as a drama and adventure movie in 2007. This is another longer movie and can be hard to get through if you have no patience.
If you or an aging loved-one are considering Companion Care at Home in Albany, MN please contact the caring staff at Alternative Senior Care today. Providing Home Care in Central Minnesota and Surrounding Communities. Call us Today (320) 352-3350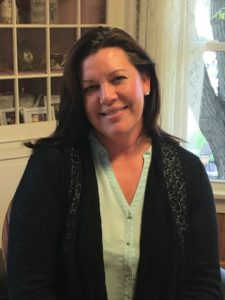 Latest posts by Lainie Berg
(see all)