Five Ideas to Help Alleviate Boredom for Seniors
When people are bored, they're more likely to fall into habits that aren't necessarily all that healthy. In your senior's case, she might start to isolate herself and adopt habits like spending a lot of time watching television. Watching TV isn't necessarily bad, but it's not all that mentally stimulating, either. July is National Anti-boredom Month, which is a good time to talk with your senior about ways you can help her to avoid being bored.
Fidget Toys
Fidget toys are something that most people associate with kids in school, but they're handy for all sorts of people. Most offer multiple ways to manipulate an object, which can offer mental stimulation for your senior. Playing with fidget toys while doing other things can help your senior to focus and to burn off excess energy.
Video Games
Video games are another item that isn't just for kids. There are plenty of different games to choose from, and your senior can improve things like her eye-hand coordination and memory as well. Your senior can even "meet" other people playing the same games online, having conversations with lots of different people all over the world.
Hobbies
If your elderly family member gave up on hobbies years ago, she might want to reconsider. She can choose from a variety of different types of hobbies ranging from arts and crafts to hobbies like cake decorating or writing book or movie reviews. Just about anything your senior might enjoy doing could qualify as a hobby and there are likely groups of people who enjoy those same things. Connecting with them either in person or online can be a great way to alleviate boredom.
Hide Supportive, Positive Messages
Supportive and positive messages are always lovely to receive. There are a few ways you can get these to your elderly family member. If you live nearby, you might consider slipping a note in a drawer, book, or other location your senior is likely to find it after you've gone. Sticky notes on doors and mirrors are good options, too. You could also mail positive cards and notes to your senior. If you live far away and want to surprise her with notes around her home, companion care at home might be a good solution.
Make Socializing Easier
Another way that companion care at home can alleviate boredom is simply by being there with your senior. She may want to read or watch television or even try some of her hobbies with senior care providers who are spending time with her. Companion care ensures that there's someone there checking in with your senior, helping her to socialize in a way that is comfortable for her and that meets her needs.
Keeping your senior from feeling bored is extremely important for her overall well-being. There are tons of other ways to help your senior to avoid boredom, too. Talk with her about what she wants to do and ways that she wants to embrace being more active, whether that's mentally, physically, or both
If you or an aging loved-one are considering Companion Care in Alexandria, MN please contact the caring staff at Alternative Senior Care today. Providing Home Care in Central Minnesota and Surrounding Communities. Call us Today (320) 352-3350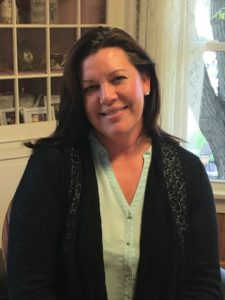 Latest posts by Lainie Berg
(see all)