Tips For Recording Your Senior Loved One's Family Stories
This year as your family gathers for the holidays, why not take the opportunity to record some of the family stories that your senior loved ones tell? Your senior parents and loved one have a wealth of stories about family members who have passed away, the family history, and other important stories that you should record now before they are lost in time. And thanks to modern technology you don't even need to have a home computer or any special equipment to record the family stories that your senior parent or loved ones have to tell. Use these tips to record the stories of your senior parents and loved one this holiday season to preserve the family's history and make the holidays a little more special:
Take Videos
Instead of just recording the audio of a senior loved one telling family stories use your smart phone to record video of your senior parent or senior loved ones telling stories. In the future you will be thrilled to have the video of these beloved family members talking about the generations of the past and telling the family lore. If you don't have a smart phone you can use a digital camera to record the storytelling sessions but most people have smart phones that are capable of recording video anywhere.
Store Them In The Cloud
After the storytelling sessions are over don't store them on your smartphone, tablet, or computer where they could be lost or damaged. Store them in the cloud where you and your other relatives will be able to easily access them whenever you want. Storing them digitally will also make them accessible for everyone in the family which will prevent any fights over who has the files and who need to be able to access them and download them to their own devices. You may want to get hard copies made also so that you have a tape of your loved one telling family stories for the future.
Use A Microphone
Depending on what type of phone you're using the microphone on your phone may be enough to make the sound quality excellent on your recording. But if you have any doubts about the quality of the equipment, use a plug-in microphone for your loved one to speak into. A USB mic can plug into a tablet or a laptop and help amplify your loved one's voice, especially if your senior loved one has a soft voice.
Don't Wait For The Holidays
Talking about family stories can be therapeutic for seniors. Instead of only telling family stories at holiday gatherings you can have a senior home care provider help your senior loved one tell all of the important stories that they want to pass onto future generations. A senior home care provider can help your senior loved one tell stories by asking questions and otherwise prompting your senior loved one to tell their stories.
If you or an aging loved-one are considering Senior Home Care in Glenwood, MN please contact the caring staff at Alternative Senior Care today. Providing Home Care in Central Minnesota and Surrounding Communities. Call us Today (320) 352-3350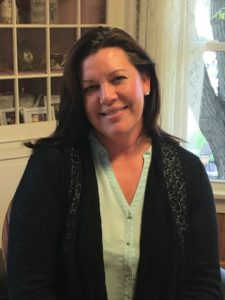 Latest posts by Lainie Berg
(see all)