Learn How Senior Home Care Keeps Your Dad Active
Medical experts all agree that a minimum of 150 minutes per week of moderate activity is important for your health. This isn't a slow stroll. It's one that gets your heart rate into the target area for 30 minutes at least five days per week.
Your dad's doctor wants him to aim for 30 minutes of activity each day. When he's alone, he's not very active. Have you considered hiring home care aides to help out? What can they do to keep him active?
Companionship
One of the best activities for daily health is a walk at a brisk pace. Your dad doesn't feel safe walking alone. He worries about being alone and in pain if he trips or slips and falls. He's afraid that a neighborhood dog will run up and knock him over.
Your dad worries about being all alone in a remote area where wild animals are present. Or, he worries about walking too far and being too tired to make it back home. Because he's anxious, he doesn't walk far.
A caregiver provides companionship. He has someone to keep him company on walks. If he's getting tired, he can lean on his caregiver for support while returning home.
Encouragement
Your dad's caregivers provide encouragement. He has exercises to do each week, but it's a struggle. He gets discouraged and doesn't want to keep trying as his muscles and joints start aching.
Your dad's caregiver can remind him to do them and offer encouragement when he's working through each exercise. If he's ready to quit, his caregiver keeps him motivated.
Proper Nutrition
To have the energy needed to become more active, your dad does need to eat the right foods. He needs protein for muscle health. Antioxidants found in fruits and vegetables help with cell health. Your dad needs foods that are high in fiber and omega-3 fatty acids.
He also needs calcium for bone strength. If his bones are weakening due to low calcium intake, there's a bigger risk that a fall could lead to a broken bone. Your dad needs strong bones.
Transportation
Does your dad work with a physical therapist to help build muscle strength, balance, and stamina? His caregiver can drive him to the office, help him register, and stay in the waiting room until he's done.
After his appointment, his caregiver can drive him back home. If he needs to stop off and get something at the store, errands are another service your dad's senior home care aide can help him with.
Arrange to have a caregiver keep your dad company on walks. With senior home care services, your dad has someone with him, so he'll walk farther and feel confident that help is there if he needs it. Call a senior home care specialist to learn more about companion care services.
If you or an aging loved-one are considering

Senior Care in Albany

, MN please contact the caring staff at Alternative Senior Care today. Providing Home Care in Central Minnesota and Surrounding Communities. Call us Today (320) 352-3350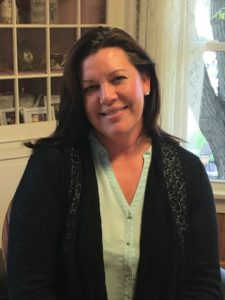 Latest posts by Lainie Berg
(see all)