5 Gluten Free Desserts For Seniors
Celiacs disease can be a common problem in the elderly though it is a lifelong disease. It was once believed that you could grow out of gluten intolerance, but now our doctors and researchers know that is not true. Unfortunately, as a senior ages it can be hard to manage celiacs. A senior with dementia may forget they have an intolerance or forget to read labels on packages. If you have a loved one who has celiacs and other diseases like dementia, 24-hour home care can be one of the best ways to ensure the health and safety of someone.
Even seniors with celiacs crave desserts, and there is good news, there are tons of gluten-free dessert recipes. A 24-hour home care specialist will have a team of people who follow the health care plan they have created to care for the senior. This can include meals and meal prepping for the week. Desserts can be made and portioned out for those who have a sweet tooth but also wish to remain on a specific diet.
Take a look at these five gluten-free dessert recipes that are super tasty and easy to make. Seniors with celiacs can have a delicious dessert that won't cause them any harm. It is easy to keep a senior on track with their dietary needs but add in a little extra fun.
5 Gluten Free Desserts
Here are some simple desserts that 24-hour home care assistants can put together easily. With any of these desserts, the assistants can make one batch and divide them into smaller batches for the whole week and portioned correctly.
Sticky Lemon Cake
This cake can easily be made with no gluten. You can use lemon zest and lemon syrup to get that nice fruity flavor that stands out. Sticky lemon cake can also be paired with a favorite ice cream or cool whip when serving.
Fruit Cobbler
You can easily make a fruit cobbler into a gluten-free dessert that is scrumptious to snack on. The senior can pick almost any fruit to make into a cobbler. There are peach cobblers, blackberry cobblers, and more! They each take around an hour to make and can be customized based on the senior's diet.
Blueberry Crisp
Not all crisps are made to be gluten-free, but the best thing is that a 24-hour home care specialist can easily customize any recipe. There are many ways to turn a blueberry crisp into something a senior with celiac can eat. Many recipes are not available online, and the best thing about every recipe is they won't take too long to bake.
Cheesecake Stuffed Strawberries
Even if you're not celiacs this is an amazing recipe to try out. It is a no-bake cheesecake recipe which means it's one of the less time consuming recipes. This recipe is super tasty and you can find gluten-free graham crackers at the store.
Flourless Chocolate Brownie Cookies
These are thick cookies that have the consistency of brownies. They are fluffy, soft, and moist. Your seniors won't feel like they are on a restricted diet with these yummy chocolate brownie cookies. The best part is they take only a few minutes to whip up.
If you or an aging loved-one are considering 24 Hour Home Care in Long Prairie, MN please contact the caring staff at Alternative Senior Care today. Providing Home Care in Central Minnesota and Surrounding Communities. Call us Today (320) 352-3350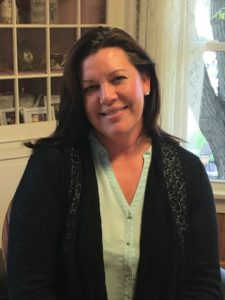 Latest posts by Lainie Berg
(see all)