How Can Home Care Help With the Common Chronic Illnesses?
After 64, 85% of older adults have at least one chronic health condition. Six out of ten older adults have two or more. Your mom is likely to have at least one, and she needs support. Have you stopped to think about home care benefits as your mom's health changes?
The Eight Most Common Chronic Illnesses in Older Adults
What are the eight most common chronic health conditions in adults 65 or older? How prevalent are they?
High Blood Pressure (58%)

High Cholesterol (47%)

Arthritis (31%)

Heart Disease (29%)

Diabetes (27 %)

Chronic Kidney Disease (18%)

Heart Failure (14%)

Depression (14%)
Some of your mom's chronic health conditions don't require too much help with her care. But, this depends on her. Is she likely to get up, start her day, and forget she has medications to take? 
If your mom takes prescription pills, do they make her feel off? Even over-the-counter medications and supplements can make you feel ill, dizzy, or tired. She needs to tell people if she doesn't like how her pills make her feel. 
Your mom has diabetes. When her sugar levels are low, she feels dizzy. She hates being alone when she's feeling lightheaded. That's another consideration. If she would feel safer with a home care aide each day, take her concerns into account.
How Does Home Care Help?
What can home care aides do for your mom? They're available to help with housekeeping and laundry. If she doesn't have the energy to stand and wash dishes, consider the benefits of having a home care aide available for light housekeeping. Caregivers can vacuum, mop, dust, and wipe down surfaces.
Your mom may forget to take her medications. Services like medication reminders can make a big difference in staying healthy. She could also have caregivers helping her remember to track her supplies and order prescription refills before running out. 
What about chronic conditions that prevent your mom from being able to drive her car safely? She's not stuck at home. Hire caregivers to drive her to stores, local businesses, and medical offices. If she'd feel better having an aide with her in the store or office, that's an option.
Hold a Family Meeting to Make Sure Your Mom Has the Support She Needs
After talking to your mom's doctor about her health, gather the family for a chat. Find out who can help her during the week. As you build a schedule, pay attention to who is free and who isn't. What days will she be alone?
It's the gaps in coverage that you want to fill with home care. Talk to an agency once you have an idea of when she needs help. You'll find out what home care costs and how to book the right services for her needs.
If you or an aging loved-one are considering Home Care in Alexandria, MN please contact the caring staff at Alternative Senior Care today. Providing Home Care in Central Minnesota and Surrounding Communities. Call us Today (320) 352-3350
Sources:
https://www.nia.nih.gov/health/supporting-older-patients-chronic-conditions
https://www.ncoa.org/article/the-top-10-most-common-chronic-conditions-in-older-adults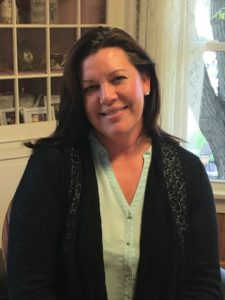 Latest posts by Lainie Berg
(see all)