Migraine Management Tips For Seniors
Seniors who have progressive diseases like Parkinson's or Alzheimer's can start to have recurrent migraines. June is Headache and Migraine Awareness Month and it's a great time to learn more about how seniors can manage chronic migraines. If your senior loved one has started to have frequent migraines they should see their doctor to find out if medication can help. But there are also things that seniors can do at home to manage the pain of a migraine. If your senior loved one has home care that can be helpful. A home care provider can help your senior use these tips to help treat migraine pain at home:
Use Ice Or Heat
Some types of migraines will respond to heat therapy, while others respond to cold therapy. Seniors may need to try both to find out what works for them. But applying a washcloth soaked in hot water or an ice pack to the head and neck can be an effective way to help migraine pain at home. Many seniors have had success using a small cotton eye pillow filled wit flax seeds or rice. It can be heated up in the microwave and will hold heat for about 30 minutes or kept in the freezer to be used cold.
Meditation
It can be difficult to meditate when in pain, but meditation breathing techniques and other relaxation strategies can help seniors who are affected by migraines. You or your senior parent's care provider can talk them through a guided meditation or guided breathing to help them reduce the amount of pain that they're feeling.
Essential Oils
Some essential oils like Lavender or Peppermint can be effective at relieving pain when rubbed on the temples or the wrists. Essential oils need to be used with a carrier oil so put a couple drops of pure essential oil in an oil like jojoba oil and apply that to your senior loved one's temples or wrists. Make sure that you use authentic essential oil and not fragrance oil. Therapeutic grade essential oils may have healing properties, but fragrance oils don't. Fragrance oils are used in things like soaps and perfumes to make them smell good.
Stay Hydrated
Dehydration can cause headaches and it can make migraine pain worse. Seniors are prone to dehydration, especially seniors who have Alzheimer's and Parkinson's. Check in with your senior loved one regularly and make sure they are drinking water throughout the day. Sugar free sports drinks or electrolyte water can also help seniors stay hydrated.
Rest
The best remedy for migraines is rest. Your senior loved one may benefit from extra sleep or even spending the day in bed when they have a migraine. Home care can make sure that your senior loved one has everything they need if they need to rest and you can't be there. A care provider will be able to check on  your senior loved one's pain level and let their doctor know if their pain level changes or gets worse.
If you or an aging loved-one are considering

Home Care

in Sauk Centre, MN please contact the caring staff at Alternative Senior Care today. Providing Home Care in Central Minnesota and Surrounding Communities. Call us Today (320) 352-3350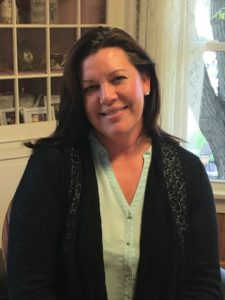 Latest posts by Lainie Berg
(see all)