Symptoms of Eczema In Seniors
Eczema is a common skin condition that affect anyone, but it's very common in seniors. Approximately 3% of all seniors will develop eczema. October is Eczema awareness month so it's a great time for seniors to learn more at the risks of eczema and what the symptoms of eczema in seniors are. 
Eczema is caused by an overblown reaction by the body's immune system to allergens or irritations. Since many seniors have skin problems and may not take as good care of their skin as they should they may develop eczema. Many seniors also just assume that eczema is the result of a bug bite or some other one time irritation and that it will go away on its own so they may not get it treated. Any rash or skin irritation that doesn't go away within a few days should be examined by a dermatologist. 
Some of the symptoms of eczema in seniors are:
Dry and Cracked Skin
One of the most common symptoms of eczema in seniors is dry and cracked skin. Of course, dry and cracked skin can have a lot of causes and may not be caused by eczema. However, if the dry and cracked skin doesn't respond to over the counter lotions or creams and is red or looks inflamed it's likely caused by eczema. A dermatologist can make a diagnosis and prescribe medication that will help. 
Red Patches Or Bumps
The red patches and red bumps that are caused by eczema are often very small but grouped together in large numbers. Seniors may develop what looks like a rash on their elbow, feet, shoulder, arm, or underarm that looks like a collection of tiny red bumps. Sometimes the bumps can look like bedbug bites. They may also be itchy. Cooling aloe gels and prescription ointments can help soothe the itch and reduce the inflammation that is making the skin red. 
Oozing Welts or Bumps
Oozing or weeping bumps or welts or crusting bumps are not uncommon. The biggest risk when there is oozing or weeping bumps on the skin is the possibility of infection. Seniors should be careful whenever they have oozing or weeping bumps not to touch things like dishes or utensils if they have touched their skin. Home care can make it easier for seniors to get done the things they need to get done safely without increasing the risk of spreading infection. And home care can also help seniors by doing laundry and making sure their clothes, bedding, and towels are clean. 
Thickened Skin
Patches of leathery or thickened skin can also be caused by eczema. When the body's immune response kicks in it can cause the body to produce too many skin cells which creates thickened patches of skin. Thickened skin can be treated with a lotion containing salicylic acid that a dermatologist can prescribe if the cause of the thickened skin is eczema. Eczema may not totally go away, but it can be managed so that it won't cause a lot of discomfort. 
If you or an aging loved-one are considering

Home Care in Osakis

, MN please contact the caring staff at Alternative Senior Care today. Providing Home Care in Central Minnesota and Surrounding Communities. Call us Today (320) 352-3350
Sources:
https://www.webmd.com/skin-problems-and-treatments/eczema/eczema-home-treatment
https://www.mayoclinic.org/diseases-conditions/atopic-dermatitis-eczema/symptoms-causes/syc-20353273
https://www.dermatologytimes.com/view/atopic-dermatitis-elderly-common-hard-treat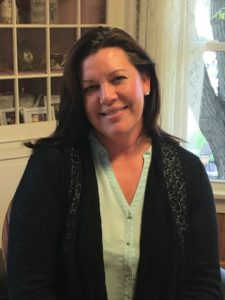 Latest posts by Lainie Berg
(see all)