How Personal Care at Home Can Help With Incontinence
Your dad had a stroke and needs more care than you can manage. Have you considered hiring caregivers to help with some of his care needs that take more time and upset your dad when you try to help? Toileting and incontinence are two where he despises having your help, but a personal care at home provider can assist.
The Difference Between Toileting and Incontinence Care
Incontinence occurs when a person no longer has control over the bowels or bladder. Often, it involves leaking urine that dampens the underwear and clothes, but it can be more than that.
It's common in women who have had children and have a weak pelvic floor later in life. A sneeze, cough, or sudden laugh might cause a little urine to leak out. In that case, the person can clean up on their own.
When an older adult with underlying chronic health conditions like Alzheimer's has an accident, they're not able to clean up. Sitting in soiled garments can lead to skin irritation, sores, and infections. It's important for them to have help changing incontinence pads, changing sheets, and doing the laundry.
Sometimes, incontinence issues are best addressed by having a personal care at home provider who can give a reminder to go to the bathroom. Medications can help, but the older adult may need a reminder to know when to take them. That's all part of incontinence care.
Toileting care services typically involve making sure the older client is led to the toilet on time. If your dad had a stroke and cannot walk on his own, he may need a caregiver to set him up with a bedpan in his bed. Toileting care helps with that.
He might be able to get to the toilet with the help of a walker, but he cannot sit down or get back up without help. He also has to have help cleaning up after he goes to the bathroom. His caregiver can help him.
What Else Does Personal Care at Home Offer?
Following a stroke, your dad may not have full control of the arm and leg on one side of his body. A personal care at home aide can help him with all grooming and hygiene tasks. He cannot floss his teeth with one hand, but a caregiver can help him brush and floss.
He can't get dressed by himself. He may be able to pull items on, but tying his shoes, buttoning and zipping pants, and buttoning shirts or cardigans is too difficult. His caregiver can help out with the things he's unable to do on his own.
Personal care at home is there to help your dad with showers, shaving, oral care, toileting, incontinence, and other aspects of hygiene and grooming. Make the necessary arrangements by talking to an advisor about local personal care at home services.
If you or an aging loved-one are considering Personal Care at Home in Albany, MN please contact the caring staff at Alternative Senior Care today. Providing Home Care in Central Minnesota and Surrounding Communities. Call us Today (320) 352-3350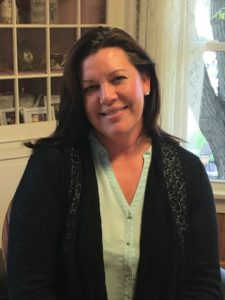 Latest posts by Lainie Berg
(see all)