Home Care Tips for Seniors to Lower Blood Pressure
Seniors should focus on blood pressure because high blood pressure, or hypertension, is a common health concern among older adults and a significant risk factor for various serious conditions, such as heart disease, stroke, and kidney problems. Monitoring and maintaining healthy blood pressure levels through lifestyle modifications can significantly reduce the risk of cardiovascular issues and improve overall well-being.
Focusing on hypertension allows seniors to maintain a higher quality of life as they age, especially those who want to age in place. Regular blood pressure check-ups are essential for early detection of abnormalities, which is why a senior should go to their doctor regularly or have a machine they can access to monitor blood pressure. Here are some activities your loved one can start doing on their own, or with the help of their home care provider, that will help them keep their blood pressure at a normal healthy rate.
Chair Exercises
Some seniors are not as mobile as they should be, but that doesn't mean they should skip the workouts. There are tons of ways to work out without being super mobile, and one of the best ways is to find chair exercises to do every day. Exercising will not only help your seniors stay as mobile as possible even if they are wheelchair-bound, but it will also help them reduce their blood pressure to the normal range or healthy amount.
A senior doctor will tell them when their levels are normal or abnormal and what chair exercises may help them live longer. It's time to start focusing on blood pressure, and if your loved one needs extra help moving around or sticking to a routine, it is something that home care may be able to help with.
Try Stationary Cycling
Not all seniors love jogging, and not all seniors have the patience for yoga. Another easy-on-the-joint workout to choose from is cycling! If your senior wants to continue sitting while working out, going to the gym and finding a stationary bike is an excellent way to keep on a workout schedule. This is a good way to strengthen a senior's cardiovascular system and get them moving around daily. It may not exhaust them as much as other exercises, meaning they are more willing to cycle regularly.
A Simple Walk
If your seniors want an easy and free way to wake themselves up in the morning, they should start their day with a walk. This will not only wake up their bodies but also help them lower their blood pressure for the rest of the day. Walking is an easy and cheap way to strengthen heart health, lower blood pressure, and even prevent blood clots in the body. If your senior needs help getting up and dressed before walks, this is a task that a home care provider may be willing to help with.
Eat Less Sodium
One of the best things your seniors can do is make better food choices. Diet can play a huge role in hypertension, but it's only sometimes something a senior likes to focus on. Finding ways to limit salt intake isn't fun, but it is a life-saving habit your senior can start doing today to boost their quality of life.
If you or an aging loved-one are considering Home Care in Parkers Prairie, MN please contact the caring staff at Alternative Senior Care today. Providing Home Care in Central Minnesota and Surrounding Communities. Call us Today (320) 352-3350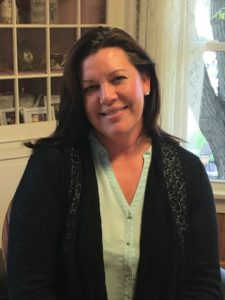 Latest posts by Lainie Berg
(see all)