Elder Care Debunks Myths About Senior Yoga
Yoga is one of the best exercises that a senior can do because it works the full body while still being gentle on the joints and muscles. However, there are tons of myths surrounding yoga because of misinformation online preventing seniors from trying this fantastic exercise. Discover the myths surrounding yoga and some elder care tips on overcoming the fear of trying something new.
Yoga is For Young People
A senior may not believe that yoga is for all people, but it's true. Yoga has been a health trend for years, and so many stories show young people attending classes or hosting online videos, but it is for all ages. If your senior feels more comfortable, they can find a yoga class that caters to an older crowd or find a teacher who is a bit older. If your loved one needs help finding or getting to these classes, elder care can help transport them.
Yoga is About Postures
Sure, yoga is about posture and helping someone's posture, but there is a lot more to it than that. Yoga has to do with breathing, mindfulness, and meditation. It allows a senior to explore their body and what feels right for them and find ways to stay grounded and cope with outside stressors.
You Have to Learn Yoga at a Studio
Your senior may think the only way to learn yoga or a routine is to go to a studio, and this can seem stressful, especially if they have to rely on elder care for transportation. But the great thing about yoga is that there are tons of free videos online. This makes it possible to enjoy the benefits of yoga from the comfort of their home or even out in their yards! Some studios also offer online classes for seniors.
Yoga is Only for Flexible People
No one needs to start about being flexible; yoga teaches you how to stretch and focus on how your body feels. A good teacher will help you understand your body's limits and give you alternative moves when something doesn't feel good. Yoga is about listening to your body, stretching when you can, and finding different moves that do the same thing but feel better.
Yoga is Not for People Who Have Pain
Believe it or not, if you suffer from pain and inflammation, the worst thing you can do is stop moving. This will make moving around worse and cause more inflammation. Instead, you should be moving your body every day to reduce pain and inflammation, and one of the best ways to do that is by finding a gentle exercise to participate in, like yoga. This is a workout that explores movement in a pain-free way to help reduce pain and inflammation. You should feel good after a yoga session.
You Can Only Do Yoga If You Have Muscles
One of the many benefits of doing yoga is you build muscles! However, you don't have to start with tons of muscles. You do what you can and adapt the moves you need to, and eventually, you will find that you have become stronger, and more flexible, and you know what feels good. If you believe you need muscles to do this, you need a new teacher!
If you or an aging loved-one are considering Elder Care in Albany, MN please contact the caring staff at Alternative Senior Care today. Providing Home Care in Central Minnesota and Surrounding Communities. Call us Today (320) 352-3350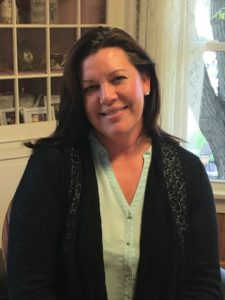 Latest posts by Lainie Berg
(see all)