What You Should Know About Malignant Hypertension
One third of adults in the United States have high blood pressure. High blood pressure is defined as consistently having blood pressure readings of 130/80 or higher that remains high over time. For most people, high blood pressure is a manageable condition as long as they follow their doctor's instructions. However, about 1 percent of people experience malignant hypertension, a dangerous condition requiring emergency medical treatment.
About Malignant Hypertension
Malignant hypertension is also called a hypertensive emergency or hypertensive crisis. It occurs when a person's blood pressure reaches 180/120. Malignant hypertension is very dangerous because it can damage organs, including the kidneys, brain, heart, and eyes.
When someone develops malignant hypertension, it happens rapidly. This can cause blood vessels to rupture. The condition requires emergency treatment, or it can lead to severe problems, including:
• Stroke.
• Heart attack.
• Kidney failure.
• Blindness.
Causes of Malignant Hypertension
The primary cause of malignant hypertension is having high blood pressure in the first place. One of the most common factors leading to the problem is not taking blood pressure medications. There are also medical conditions that can cause malignant hypertension, such as:
• Having a collagen vascular disease, such as scleroderma.• Kidney disease.
• Spinal cord injuries.
• Kidney disease.
• Adrenal gland tumor.
Malignant Hypertension Symptoms
Regular high blood pressure usually doesn't have any noticeable symptoms. However, malignant hypertension does. Some of the symptoms are:
• Vision changes, including blurriness.
• Headache.
• Confusion.
• Nausea or vomiting.
• Pain in the chest.
• Nosebleeds.
• Trouble breathing.
• Dizziness.
• Seizures.
• Irregular heartbeat.
• A feeling of weakness or numbness in the arms, legs, or face.
• Urinating less.
If you notice these signs in your aging relative, take them to the emergency room immediately or call 911.
Treating a Hypertensive Crisis
Being treated for malignant hypertension requires hospitalization while blood pressure levels are brought back under control. Your aging relative will receive medications through an IV. By delivering the medications intravenously, they are able to act quickly. The older adult will also be closely monitored for organ damage and internal bleeding. Depending on the severity of the situation, treatment may occur in the intensive care unit of the hospital.
Once blood pressure is stabilized and your family member is released from the hospital, they will need to continue treatment for high blood pressure at home. The doctor will prescribe medications and advise them to check their blood pressure regularly. They will also need to attend follow up medical appointments.
Elder care can assist the older adult when they return home from the hospital. An elder care provider can allow them to rest while they take care of things around the house, such as preparing meals, keeping the house tidy, and making sure pets are fed and taken outside. Elder care providers can also remind your loved one to take their blood pressure medications, which may prevent another episode of malignant hypertension.
Sources
https://www.webmd.com/hypertension-high-blood-pressure/guide/what-is-malignant-hypertension#1
https://www.verywellhealth.com/malignant-hypertension-1763938
https://www.healthline.com/health/malignant-hypertension
If you or an aging loved-one are considering Elder Care in Albany, MN, please contact the caring staff at Alternative Senior Care today. Providing Home Care in Central Minnesota and Surrounding Communities. Call us Today (320) 352-3350.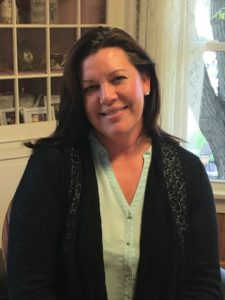 Latest posts by Lainie Berg
(see all)