Four Time-saving Tips for Caregivers
When you're constantly on the run, managing your own time becomes much more difficult than you expect. Routine time-management tips can be helpful, but it's important to pay close attention to how they can help you as a caregiver. 
Use Lists to Keep Track of All Sorts of Information
Lists are a great way to keep information organized and in an easy format for you to find what you need. They also give you a chance to let go of certain pieces of information. When you're spending a lot of time actively trying to remember things, that gets distracting. Lists allow you to get those details out of your brain so that you can focus on more important details. 
Stick to One Thing at a Time 
Multitasking is not as helpful as it sounds. When you're trying to do more than one thing at a time, you're likely finding your attention is divided and you're not as aware of what's going on. You might feel more productive sometimes, but you're more likely to be slower than usual and distracted, to boot. Try to focus on just one task or item at a time. 
Get Your Most Difficult Task out of the Way First 
If you can choose the order in which you tackle your list, go with the most difficult task first. The reasoning behind that is that you'll get that task out of the way, of course, but you'll also get a sense of accomplishment from that. This can help you to have the warm fuzzies you need to power through the rest of what you need to do. 
Learn How to Hand Tasks Over 
Ask yourself whether you have to personally handle every task that's on your list. There may be items you can hand over to someone else, especially tasks that are smaller or that are difficult for you to do. Something else to consider is that bringing in elder care providers can help you to really whittle down your list of caregiving tasks. You can be there for your senior on an emotional level, while someone else helps with some of the more hands-on tasks. This is essential if you're spread thin. 
Time management can be a really difficult topic for caregivers. There's so much that has to get done and you may genuinely feel as if you're the only person who can handle certain tasks. Life doesn't have to be that way, though, especially if you get some extra help. 
If you or an aging loved-one are considering Elder Care in Albany, MN please contact the caring staff at Alternative Senior Care today. Providing Home Care in Central Minnesota and Surrounding Communities. Call us Today (320) 352-3350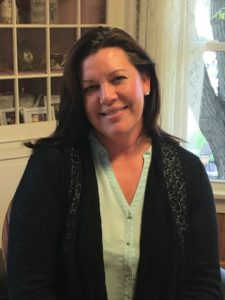 Latest posts by Lainie Berg
(see all)