Elder Care Tips on Talking to Your Doctor About Embarrassing Topics
Many people find talking to their doctor about embarrassing things difficult and uncomfortable. But it's important to remember that doctors are trained to deal with a wide range of health problems, even embarrassing or sensitive ones. These conversations can be particularly hard for seniors, especially since they often see their doctors more than ever before. The problem is that if seniors are embarrassed to talk with their doctors, they might miss vital information. For that reason, it's essential for loved ones and the elder care team to help seniors gain the confidence to talk with their doctors about anything.
Start With the Basics
If seniors haven't established a good relationship with a doctor or feel unsafe talking about something, it's essential to find a doctor with whom you do. They can ask their friends and loved ones about recommendations, or their elder care provider  might have some knowledge of possible options. It's best to find a medical team that's experienced working with seniors. The medical team they choose should be non-judgemental, understanding, patient, and kind. These traits will make it easier to talk about embarrassing things.
Seniors might also need to be reminded that the medical experts have spent years training to help people just like them and that their main goal is their health. Doctors are taught to treat every patient compassionately and not judge them. Still, validating their feelings is essential if seniors feel that one particular doctor won't work for whatever reason.
Additionally, discuss confidentiality with seniors and remind them that it is a vital part of the bond between a doctor and a patient. Their doctor has moral and legal duties to keep their health information private. Knowing that their personal information will stay private can ease some of the stress of talking about embarrassing things.
Be Prepared
Their elder care provider should encourage seniors to take some time to think and write down any questions or worries they have before their appointment. Getting their thoughts in order before the appointment helps them focus on the questions so they won't be distracted by how the conversation might make them feel. It can also help to make a list of symptoms or other things they've noticed that are connected to the embarrassing topic they want to talk about. Loved ones and elder care can help them with this list if they've also noticed certain things.
Seniors shouldn't be afraid to ask questions if they don't understand something their doctor says or need more information. If they do have difficulty, discuss the possibility of someone being with them when they talk with the doctor. Having this discussion ahead of time can help seniors process their feelings about it. Many people feel awkward talking to their doctors about certain things.
However, it's important to remind seniors to put their health and well-being first, even if it feels embarrassing. With loved ones and a supportive elder care team on their side, they can be empowered to put past their feelings and get the information they need.
If you or an aging loved-one are considering Elder Care in Holdingford, MN please contact the caring staff at Alternative Senior Care today. Providing Home Care in Central Minnesota and Surrounding Communities. Call us Today (320) 352-3350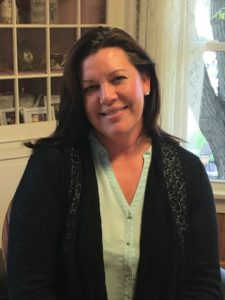 Latest posts by Lainie Berg
(see all)