Staying Strong When Your Parent is Dying
Feeling weak and insecure is easy when you find out your parents are dying. However, it's time to take a breath and a step back and realize it is not time to grieve but to give your parents the attention they deserve before their time ends. But how can you be strong during this time? It is not only important for a senior loved one to be strong and stable, but it is important for everyone, including you and elder care, to be strong too. Here are some tips that can help you feel ready to take on this next phase of life.
Start Accepting Your Feelings
Before you can help your loved one with this stage of life, you must accept your feelings at the end of your loved one's life. It can be hard to accept this part of life, and it can be hard to find the strength to watch them continue to live. You may think they aren't taking this seriously by sticking to their routine, but the truth is you need to find a way to cope and understand they are still alive for right now and find the strength to help them with whatever they need to pass on gracefully and happily.
Comfort Your Loved One
Sometimes if your senior has just found out they don't have long to live, they may require comfort. This can be hard to give them, especially if you are still trying to cope. If you can't provide this comfort, it may be something that elder care can help with since they may be more emotionally stable during this time. Sometimes a senior may know for a longer time than you and tell you once they have already accepted what is happening. When this happens, they may not need as much comfort as you think but may need support in other ways, like getting from place to place, keeping up with their routine, or even going through their stuff to get rid of it.
Find the Right Support
When your loved one has the right support, they can take this time to sort through feelings, physical items, and more. They can still be healthy and die gracefully with the right support. On the other hand, if you are determined to support your senior loved one, you should also be finding support because helping someone during the end-of-life can take a mental toll on you. Find someone you can openly talk to about this process and someone you can vent to.
Tell Family and Friends
If it is okay with your elderly loved one, you must tell their friends and family. These people will want to know what's going on and come say goodbye before it is too late. They will also be able to help support you and anyone else in need during this time. However, if your loved one does not want to tell anyone, it is crucial to respect their wishes.
If you or an aging loved-one are considering Elder Care in Long Prairie, MN, please contact the caring staff at Alternative Senior Care today.
Providing Home Care in Central Minnesota and Surrounding Communities. Call us today (320) 352-3350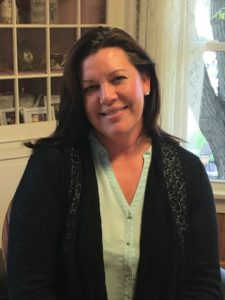 Latest posts by Lainie Berg
(see all)