Senior Nutrition During Cancer Treatments
When your loved one is diagnosed with cancer, it can seem like the end of the world, especially when you don't live with them or know the plan. You may not have all of the answers right away, but something to consider before your parent starts chemo or other types of treatment, you both should consider hiring elder care. These professionals can sit through treatments with a senior if allowed by the hospital and much more. If a senior is going to need help at home, you must be there for them or hire elder care professionals who have dealt with cancer patients before. 
You and your parent may not think about nutrition during cancer treatment. Cancer can dramatically impact how hungry a senior is, and they may not want to eat as much as they usually do. However, adequate nutrition is imperative for seniors going through chemo and cancer treatments. It is essential to encourage your mom or dad to keep up with their nutritional intake, and it may take some extra steps to ensure they're eating enough. 
Chemotherapy can make people sick and change their senses of taste and smell, which can make them not want to eat. This can make a tumor more powerful because insufficient nutrients can make people weak and tired. Eating is a way to get nutrition, and this is not a choice for patients; it's a necessity to gain strength and live longer. They need to fuel their body even if it's challenging. Here are some tips you can use to try to get your senior to eat while undergoing cancer treatments. 
Keep An Eye On Weight
Many seniors may struggle with losing weight, some seniors will have the opposite problem. You should be eyeing a seniors weight without making them feel self conscious about their bodies. This will also help you gauge how much they should be consuming or cue you into a bigger problem. 
Try Getting Them Out
Cancer treatment can make a person feel tired and in pain. Even small amounts of physical activity can help by making them more hungry and happy. Other benefits of exercise can include less nausea, better self-esteem, less anxiety, and better strength and balance.
Limit Bad Smells
Cooler dining areas and colder foods can help cut down on smells that might not be appealing to a senior who is going through chemotherapy. Eat food without having to cook or heat it. This may also help settle their stomach when they can't smell what they're eating. 
Make Food Fun
By using a variety of colors you can put life into each plate. By doing this you also get a mix of vitamins, minerals, and nutritional value for a senior to consume. Choosing a fresh mix over canned and packaged items will help a senior win the battle over cancer. 
Juice It Or Make a Smoothie
An older person who has cancer can get a lot of nutrition from smoothies, soups, and stews made by their family at home. They may also find chewing hard to do and this limits the needs to chew while still getting nutritional value. 
If you or an aging loved-one are considering Elder Care in Albany, MN please contact the caring staff at Alternative Senior Care today. Providing Home Care in Central Minnesota and Surrounding Communities. Call us Today (320) 352-3350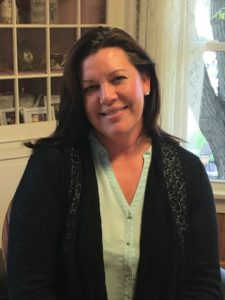 Latest posts by Lainie Berg
(see all)