Around The Clock Care Gives Seniors Better Quality Of Life
Does your senior parent need 24-hour home care? 24-hour home care can give seniors who are aging at home a better quality of life and more confidence in living alone. Even if your senior loved one doesn't necessarily need to have 24-hour peace of mind that it brings to your senior parent and to you is a huge benefit. Some of the other benefits of 24-hour home care are:
Your Senior Parent Is Never Alone
When there is a caregiver in the home with your senior parent around the clock your senior parent will never be alone. That means your senior loved one won't get lonely or bored because there will be someone there for them to talk with and hang out with. There will also be someone there to help your senior loved one cook meals, go shopping, or go on outings with them. Your senior loved one won't be lonely living in their home. 
Your Senior Parent Can Get Immediate Help If They Need It
If your senior parent has an accident at home, or falls while they are getting out of bed, or has a house fire, or has a stroke or some other medical emergency there will be someone there who can call for emergency help right away. You won't have to worry that something will happen to your senior loved one and they won't be able to get help because it's the middle of the night or early in the morning. No matter what time of the day or night it is, your senior loved one will get the immediate help they need. 
Your Senior Parent Will Have Help When You Can't Be There
It's tough to try and juggle the other responsibilities that you have with caring for a senior parent. But if you work or have children that you need to care for then you can't be with your senior loved one 24 hours a day. And most family caregivers do feel conflicted about not being able to devote more time to the care of their senior loved one. They worry about what could happen to their senior parent when they're not there. But with 24-hour home care you can take the time you need to have your own life without feeling guilty or worrying about your senior loved one. 
Your Senior Parent Will Have More Independence 
Staying independent is important to most seniors. That's why they want to stay in their own homes as they get older. Your senior parent may not like feeling obligated to you for taking care of them. When they have a caregiver they feel more independent and feel more like they are living on their own terms. It can improve their quality of life to have around the clock care and it may improve your relationship with them too. Find out more about the benefits of 24-hour home care and then have an open and honest discussion with your senior parent to see if around the clock care is a good choice for them.
If you or an aging loved-one are considering 24-Hour

Home Care in Parkers Prairie

, MN please contact the caring staff at Alternative Senior Care today. Providing Home Care in Central Minnesota and Surrounding Communities. Call us Today (320) 352-3350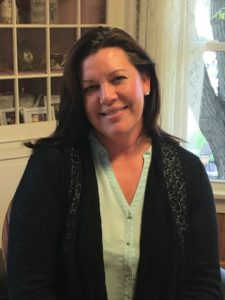 Latest posts by Lainie Berg
(see all)