How Safe Is Your Mom's Bathroom?
You live hours from your mom, and you know she's having a harder time with her usual routines. Her balance isn't as good as it used to be, especially now that she takes medications that cause dizziness. You worry about her falling and not having anyone around.
During your next visit, you plan to heighten safety in the room you feel is the most dangerous – the bathroom. These are the areas to address as you look into making this room safer.
Make Flooring Less Slick
Bathroom flooring can be pretty slippery, especially after a shower. Wet feet and slippery tiles or linoleum increase the risk of a fall.
Add non-slip mats that have rubberized backing to prevent the mat from moving. If your mom needs new flooring, waterproof vinyl planks or tiles that have a textured coating can help lower the risk of a slip and fall.
Install Grab Bars
Install grab bars inside the tub or shower, on the wall where she steps out of the shower, and near the toilet. If she does need help with balance, the grab bars are ideal and support her weight while giving her something to hold onto.
Make sure these bars are attached to the studs in her wall and not only to the sheetrock. If you cannot drill holes and anchor things to the tile or acrylic walls in her shower or tub, look for strong suction cup grab bars and verify that they're designed to hold more than your mom's weight.
Verify That Her Outlets Are GFCI
Older electrics may not have required a ground fault circuit interrupter (GFCI) outlet near the sink. If hers doesn't have this, call an electrician and get it switched. You want the power cut to the bathroom if water gets onto an electrical device or the circuit overloads.
Prevent Mold and Mildew
Bathrooms can be darker, windowless rooms. Add the humidity of a shower or bath and mold and mildew may grow. To keep them away, you need proper ventilation. A shower fan is important, and it needs to be vented to the outside.
If you find that the shower fan isn't enough, add a small dehumidifier that runs during and after her shower or bath. If you keep finding mold, it's important to make sure there isn't a leaking pipe or leak in the roofing that's letting moisture in.
Arrange Elder Care to Help Out
Even if your mom hasn't fallen, elder care aides are essential if her mobility is worsening. You don't want to get the call that your mom fell and hit her head while trying to step over the edge of her bathtub. You don't want your mom fearful of showering when no one is in the house.
Elder care aides can help support your mom as she steps in and out of the shower. She's going to feel more confident, and you'll have peace of mind that your mom is safe as she goes through the routines that start her day.
If you or an aging loved-one are considering

Elder Care in Sauk Centre

, MN please contact the caring staff at Alternative Senior Care today. Providing Home Care in Central Minnesota and Surrounding Communities. Call us Today (320) 352-3350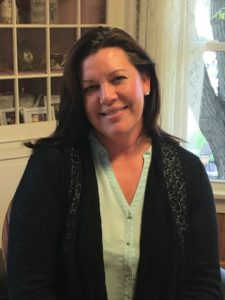 Latest posts by Lainie Berg
(see all)