Keep Your Dad Safe From Medication Errors
Some medication errors aren't bad, but some are. It's hard to consider even taking that risk when there are better solutions. If your dad accidentally takes too much of his blood pressure medication, have you considered the possible consequences? What if he takes his antidepressant with a glass of wine?
Keep your dad safe from medication errors. Here are some of the issues to discuss with him and steps to take to make sure he's taking his medications correctly.
Go Over Each of His Medications With Him
Go over the pills your dad takes every day. Make sure he understands why he has to take it. Go over the side effects and contraindications. For example, many antidepressants are not meant to be taken with alcohol. He may need to stop having a glass of wine with dinner if he takes his medication in the evening.
If there are things he doesn't understand, make sure you can answer his question. If not, call his pharmacist or doctor to get clarification. You should also ask him if he can afford the medication. Some medications cost a lot of money, and he shouldn't have to choose between his drugs or his groceries.
For pills that are not affordable, he should talk to his doctor about alternatives. He could also ask his doctor or pharmacist to see if the pharmaceutical company offers rebates or coupon discounts.
Invest in a Pill Organizer That Has Alarms
If your dad has a smart speaker or smartphone, you can set up reminders that set off an alarm when it's time for him to take his medications. When he's taken them, he clicks the button to stop the alarm. If he has that technology, a simple pill organizer will make sure he has all of the pills he needs. Look for one that divides each day into morning, afternoon, and nighttime doses.
Otherwise, invest in a pill organizer that has built-in alarms. When it's time for him to take the next dose, the alarm goes off and a light flashes. Until he opens the compartment, the alarm will not reset.
Hire Someone to Help Him With His Medications
Is it time to have someone helping your dad with medication reminders? With the help of senior care aides, your dad has someone to remind him when to take his pills and what to drink while he takes them. He also has someone to order refills before he runs out. Call a senior care agency to make arrangements.
If you or an aging loved-one are considering Senior Care in Osakis, MN please contact the caring staff at Alternative Senior Care today. Providing Home Care in Central Minnesota and Surrounding Communities. Call us Today (320) 352-3350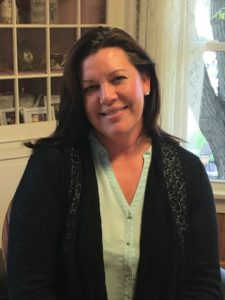 Latest posts by Lainie Berg
(see all)