How Can Family Caregivers Stay Upbeat?
Day in and day out, the care your parents need is increasing. It used to take you a few hours each week to get household chores completed. Now, you're with them for several days. It's harder to find time for your own needs, and that's getting you down. How can you stay upbeat when you're feeling more pressure than usual?
Eat a Balanced Diet
Start by eating a balanced diet. When you eat foods that are high in added sugar or carbohydrates, the energy you feel after eating eventually leads to the dreaded "carb crash" that leaves you feeling drained and ready for a nap.
By choosing whole grains and lean proteins and focusing your snack choices on vegetables and fruits, you'll feel better and have more energy. Aim for healthier snacks like bean salads, celery and carrot sticks with hummus, and roasted nuts.
Have "Me Time"
Make sure you have time set aside every day for "me time." It's time where you are alone to do something you enjoy. You might want to soak in a bubble bath for an hour without anyone interrupting you. You might want to have an hour to go for a walk in the woods.
Join a Support Group
Surround yourself with people who understand your frustration. A support group is an excellent way to meet others who get it. You'll be able to vent when things are not going well. Plus, you'll have a lot of people to turn to for advice or help.
Plan Regular Fun Activities
Helping your parents is the goal, but that doesn't mean you have to stop having fun. Take time each week to get your parents out of the house for fun activities. Head to a beach and see what you find in the tide pools. Bring them to a local museum and go on a leisurely tour of the exhibits.
When you're done, stop by a local restaurant for a meal. If the weather's good, sit outside on a sunny dining patio and enjoy the fresh air and sun as you enjoy your meal.
Take a Walk
A daily walk is good for your health. It also allows you to burn off some of the stress that's building. Walk around the neighborhood. If that's not ideal, go to a local park, walk on the marked trails, or head to the beach and walk along the shore.
Hire Caregivers to Lessen Your Load
Stop feeling stressed and call a home care agency. You need to ask about having part-time caregivers helping your parents. With the help of professional caregivers, your parents live independently at home without struggling. They have caregivers to help out, and their time with you becomes a stress-free afternoon of fun activities.
If you or an aging loved-one are considering a Caregiver in Glenwood, MN please contact the caring staff at Alternative Senior Care today. Providing Home Care in Central Minnesota and Surrounding Communities. Call us Today (320) 352-3350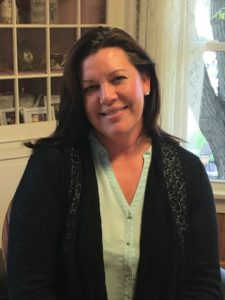 Latest posts by Lainie Berg
(see all)