Five Steps Towards a More Positive State of Mind
Family caregivers often do everything possible to stay positive around others, but it gets complicated. Watching your parents age and struggle to complete daily activities can be difficult to manage. This is why some family members start to feel stressed and anxious.
Embrace Your Feelings
Everyone has a bad day now and then. Sometimes, it seems that life is throwing bad days at you non-stop. Don't try to shove down your feelings. Embrace how you feel. If you're feeling mad, scared, or frustrated, allow those feelings to come through.
The difference is that you don't want to take out your anger, fear, and frustration on others. Instead, join a support group for family caregivers and express your feelings to the members. Then, work out what made you feel that way and how you can approach it in the future to change those negative situations into more positive ones.
Let Others Inspire You
Take your inspiration from others. You're feeling frustrated. You run out of time each day, so there's always one more task on your list. Look at other caregivers who seem to do everything and dive deeper. See if they share tips for better time management.
Keep a Diary
Write down the things that brought you joy and made you feel important. When you're having a tough day, go back to that diary and read the moments of gratitude you have had in the past months or years.
Depression is a risk that you face if you aren't taking care of yourself. When you're a family caregiver, you need to take care of yourself. Positivity is an integral part of self-care. Here are six ways to develop a more positive state of mind.
Get Plenty of Exercise Outside
You can't always exercise outside. On a rainy or snowy day or in the middle of a heatwave, being outside may be challenging. On the days you can get out, make sure you spend as much time in the fresh air as possible.
Do your morning yoga routine in the backyard or on a shady patio. Take a walk and bring your mom or dad with you. Go to the beach and wade in the water while listening to the waves lap the shore. Being in nature and embracing the warmth of the sun can help restore a calm, peaceful outlook.
Take Time Off
Take time off as often as possible. For example, if you're with your mom and dad seven days a week, you should have at least two days to do things for yourself. It's hard to imagine leaving for that long, but it's essential to your mental and physical health.
Use home care services to take those breaks. Caregivers can join your parents for a day while you visit friends, sleep in, and do things you enjoy. Spend a day reading a book, go to the beach for a day, or work in your garden. With one call to a home care agency, you'll find how easy it is to schedule caregivers.
If you or an aging loved-one are considering Home Care in Little Falls, MN please contact the caring staff at Alternative Senior Care today. Providing Home Care in Central Minnesota and Surrounding Communities. Call us Today (320) 352-3350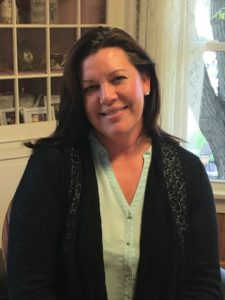 Latest posts by Lainie Berg
(see all)