How Can Home Care Help Your Elderly Loved One
Are you worried about your elderly loved one's health? Maybe you are concerned that they aren't socializing enough. These are just a couple of the common concerns that family caregivers have with their elderly loved ones. The good news is that you can always reach out to home care providers to get help for your elderly loved one. There are numerous ways that these providers can be of assistance to senior citizens.
Having Familiar Support
Many senior citizens get overwhelmed when they don't get regular support from the same person. For example, if your elderly loved one has different people coming in their home at random times throughout the week, this could cause unnecessary stress. However, if you talk to a home care provider agency, they can get your elderly loved one regular services from the same provider(s). That way, your elderly loved one can get familiar with those people, so they don't feel like the support is so random or chaotic.
Encouraged Independence
Another way that personal care at home providers can help your elderly loved one is by encouraging them to be independent. Many people are under the assumption that senior care providers just take over everything when they go to a senior citizen's home. However, that is not the case. The elderly care providers will work with your loved one to meet their needs. They will help with what is needed and encourage your elderly loved one to stay independent with things they are still capable of doing.
Companionship
The home care providers can also be there as companions for senior citizens. Many elderly people don't get as much socialization as they need. This can cause mental and physical health issues. If your elderly loved one doesn't get regular companionship, you should get a hold of an elder care agency. When you get personal care at home providers to go to your elderly loved one's home on a regular, set schedule, it can give your elderly loved one the companionship they need.
Conclusion
These are just some of the many different ways that personal care at home providers can help your elderly loved one. If you want to know more about these services and how they can help your elderly loved one, don't hesitate to reach out to a home care agency as soon as possible. The sooner you get information about these services, the sooner you can get them started for your elderly loved one, so they can start reaping the benefits.
If you or an aging loved-one are considering Personal Care at Home in Little Falls, MN please contact the caring staff at Alternative Senior Care today. Providing Home Care in Central Minnesota and Surrounding Communities. Call us Today (320) 352-3350
Source
https://www.nia.nih.gov/health/aging-place-growing-older-home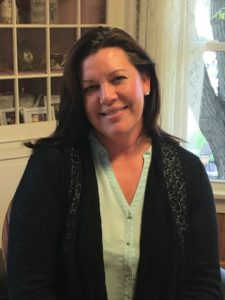 Latest posts by Lainie Berg
(see all)