Before Choosing Elder Care Services, Read These Tips
It's time to discuss your mom and dad's goals with aging. They don't want to move to your house or downsize. You worry about them living in a big home that needs maintenance and upkeep. Use these tips to figure out what elder care services are best for your parents.
Go Through the Home
Go through the home to look for housekeeping issues. Is there a lot of clutter? Have counters been wiped down of food spills and stains? Are floors swept and primarily free of crumbs and pet hair? Are dishes done and put away? How about the laundry?
Check Their Finances
Go over your parents' finances with them. Make sure they're paying bills on time. If they are missing payments, a better system for organizing bills and paying on time is necessary. Setting up automatic payments is one thing to consider.
Are there unexplained purchases or money transfers to people you don't know? If there is a chance your mom or dad has fallen for a scam, it's best to know now. It can be a sign of them being too trusting and not understanding scams.
Talk to Their Doctors and Pharmacists
Talk to your mom's and dad's doctors about their overall health. Find out if they take any prescription pills. If so, what are they taking them for, and what are the contraindications and side effects. This is important as you want to ensure your parents are not taking any over-the-counter supplements that would conflict with pills, preventing them from further health issues.
Find out if the pills they take are mail ordered to their home or if they have to pick them up each month. If you can get them on a three-month supply, it reduces the number of trips to the pharmacy.
Hold a Family Conversation
Talk to your brothers, sisters, and other family members and friends. Have they noticed anything that your parents struggle to do independently? Have they shown up and found your parents in dirty clothing because the laundry hasn't been done since the last time anyone visited?
Sit down and find out what others have observed. You might see things that they've never noticed, and they've noticed things you've missed. By having a complete picture, you can come up with a comprehensive list of care needs.
Now that you've talked to your parents about elder care services. Call a specialist and ask all of your family's questions about home care. Find out if your parents are allowed to meet the caregivers in advance, and what steps to take if an elder care aide isn't a good match to your parents' personalities.
If you or an aging loved-one are considering Elder Care in Albany, MN please contact the caring staff at Alternative Senior Care today. Providing Home Care in Central Minnesota and Surrounding Communities. Call us Today (320) 352-3350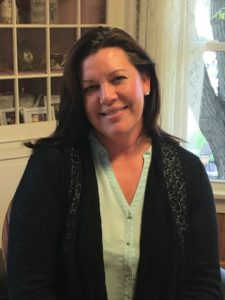 Latest posts by Lainie Berg
(see all)