4 Ways Early Morning Care For Seniors Can Help Family Caregivers
When you're caring for a senior loved one it can feel like a full time job sometimes even if you have a job and a family. Trying to make sure that your senior loved one gets the care they need while you also have time to take care of your family and do your work can be difficult. But there is 24-hour home care available for seniors so that you can have the backup care you need anytime of the day. For most working adults, especially working parents, the morning and evenings are the busiest times of the day. If you're struggling to juggle the needs of your children and your job with the needs of your senior parent try getting 24-hour home care for your senior parent. Or, just get care for your senior parent during the hours when you need it most. Getting care for your senior loved one in the morning can make your life easier by:
Getting Your Senior Loved One Up And Dressed
It can take a lot of time in the morning to make sure that your loved one gets up out of bed safely and gets cleaned up and dressed. If you have to get your kids off to school or get to work you may be rushing through tasks trying to get your senior loved one ready to face the day and get your family out the door. Home care for seniors in the morning can help your senior loved one start their day the right way and give you the time that you need to focus on getting your kids ready for school. 
Making Sure They Get Breakfast
Many seniors don't eat the way they should. But you won't have to worry about your senior loved one not getting a healthy breakfast if there is a care provider with them in the morning. The care provider can make your senior loved one a healthy breakfast and make sure they get a nutritious start to the day. 
Giving You Time To Get Ready For Work
If you have a job and you are a caregiver it can be very tough to find the time you need to get yourself ready for work while you are getting your senior parent ready for the day. When your senior parent is getting senior care at home in the morning you can take the time you need to get dressed for work and be ready to start your day while the care provider makes sure that your senior loved one is getting cleaned up and dressed. 
Giving You Peace Of Mind To Start Your Day 
Morning care will give your senior loved one the happy and peaceful start to the day that they need while you have the peace of mind of knowing that they are being well taken care of. That will allow you to start your own day off on the right foot and get yourself and your family out the door on time.
If you or an aging loved-one are considering 

Home Care 

in Alexandria, MN please contact the caring staff at Alternative Senior Care today. Providing Home Care in Central Minnesota and Surrounding Communities. Call us Today (320) 352-3350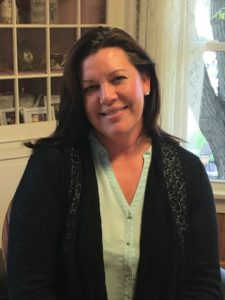 Latest posts by Lainie Berg
(see all)