Caregiver of the Year 2022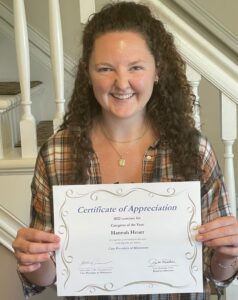 We are proud to announce our own Hannah Heuer was nominated for Caregiver of the Year 2022!
Alternative Senior Care is a part of Care Providers of Minnesota. Care Providers of Minnesota is a non-profit membership association with the mission to Lead Members to Excellence. Our 900+ members across Minnesota represent non-profit and for-profit organizations providing services along the full spectrum of post-acute care and long-term services and support. They are the state affiliate for the American Health Care Association/National Center for Assisted Living. Every Year, they honor a caregiver who displays extraordinary skill in caring for others.
We are proud to announce our own Hannah Heuer was nominated for this prestigious award. Hannah is someone that really contradicts the negative stereotypes of the next generation. She is selfless in so many ways and genuinely cares for others with no discriminations. Hannah Huer is a very special person. She can come along side anyone and is intuitive to their needs. She is humble and personable and makes everyone she encounters feel like they are the most important person in the room. She is in her 20's but clients note that she is so mature and carries herself in a very caring manner. Hannah is always willing to help anyone in need. Here is what was said about this exceptional caregiver:
"She goes to even the most difficult clients that some caregivers refuse to go to. Her kindness and gentle spirit can calm the hardest of people and they respond well to her. "
"I admire this young lady because I found that in her spare time, she also volunteers to help others as well. "
"Hannah is a leader for those coming up into the caregiving field, even after 25 years of my caregiving experience, I learn so much from her. Her patience and kindness are very commendable and her unconditional love for others is contagious!"
Well done Hannah! We are humbled and blessed to have such an amazing group of Caregivers, Nurses and Office Team at Alternative Senior Care.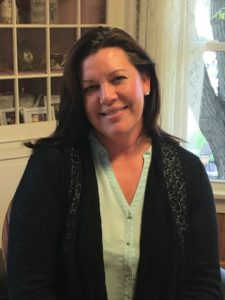 Latest posts by Lainie Berg
(see all)