Laura Lepowsky Nominated for National Caregiver Award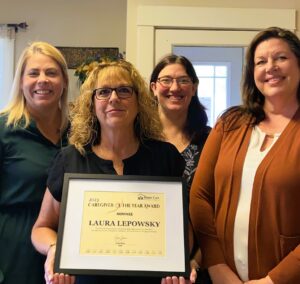 Alternative Senior Care announced today that Laura Lepowsky was nominated for the Home Care Association of America (HCAOA) 2023 Caregiver of the Year Award. Laura, an exceptional caregiver, stands among the top 500 home caregivers nominated by home care agencies nationwide.
This year's HCAOA Caregiver of the Year Award set a new record, with a remarkable 150% increase in nominations over the past four years. This year's record-breaking number of nominations received by HCAOA reflects a resounding commitment to recognize and celebrate the unwavering dedication of caregivers in their tireless efforts to provide compassionate care to their clients.
As the United States prepares for a future where nearly 81 million people will be 65 years and older by 2040, caregivers play an indispensable role in supporting the aging population and alleviating the strain on the healthcare system.
This national program spotlights the exceptional caregivers across the country who deliver crucial care and support in the comfort of their client's homes. Services range from assisting with daily tasks like bathing and dressing to providing vital medication reminders for seniors and individuals with disabilities.
"Laura is so sincere and connects with each client so well. She treats them like she is helping her own family member." -Lainie Berg, Co-owner and Operations Manager of
ASC.
"The difference she makes in my parent's lives is priceless!"- Sauk Centre Client's Daughter
"Laura is so kind and helpful, what a great employee." – Sauk Centre Client
"Laura is a big reason that we can stay in our own home." Osakis Client
"Laura is reliable and gives excellent care." -Laura Winarske, Client Care Coordinator of ASC
Vicki Hoak, CEO of HCAOA, commented, "Providing care and support for others requires a special kind of empathy and understanding that not everyone possesses. Through this award, we seek to recognize the extraordinary efforts of our devoted caregivers. They go the extra mile to forge meaningful connections and bring joy to those they assist – singing favorite songs, planning special outings, preparing treasured dishes – all to ensure those in their care feel safe and cared for."
"Congratulations to all of the 2023 Caregiver of the Year Award nominees and THANK YOU to the best of the best – our caregivers here at Alternative Senior Care"-Paula Bromenshenkel Co-Owner, CEO and Client Care Manager of ASC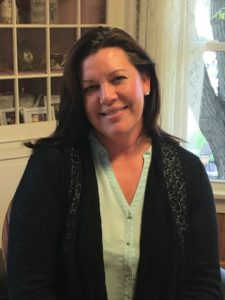 Latest posts by Lainie Berg
(see all)