We are Blessed to Help Our Seniors and Veterans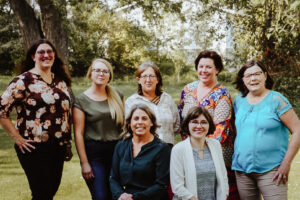 At Alternative Senior Care, we are so blessed to be able to help so many Seniors and Veterans in 5 counties of Central Minnesota. I just want to share a little bit of the appreciation we feel from our community. We are so humbled to receive such heartwarming thank yous from our clients and staff every week.
• A new client said he was so pleasantly surprised at our services, and sent a note to us, "Linda, really goes above and beyond. Helpful, respectful and just does a really good job."
• One gentleman called to ask us to please give an extra thank you to his caregiver who always goes above and beyond to make his visit special. "Vonnie always makes me feel important, she knows just what I need her to do. I really feel that she genuinely cares about me. She brings me tacos! And she knows I love tacos."
• We also received a very special thank you form a family who we had the pleasure of following mom's health journey from being there just for homemaking, then after her decline in health, we were able to help her with cares up until her passing.  "Thank you to mom's caregiver Cheryl, The kindness shown to my mother will always be remembered."
• Another family noted, "LeeAnna, we have never felt that good after a chemo treatment. Coming home to a clean home lifted a weight off of our shoulders. We are thrilled."
• We appreciate our company culture of relationship and trust as we work together to help our clients. One way to show staff appreciation is with the "Award of Excellence" certificate, given from staff to staff, thanking each one for a job well done:
"Thank you, Sarah, for helping me out"
"Wow Judy! Thank you For hitting the ground running and helping us out so much! You rock."
"Lora, this is for taking great care of your clients. Thank you for practicing the ASC way. "
"Lisa, thank you For taking such wonderful care of your client. You are so appreciated. "
With so much negativity in the world today, I thought you might like to hear the messages that warm our hearts and solidifies why we do what we do every day, Because Caring for our Seniors and Veterans is a privilege and honor!
Latest posts by Cindy Karasch, COTA, CSA, President, CEO
(see all)