Is Obesity Harmful For Seniors?
There has been a rumor floating around that obesity is not as harmful to seniors as other people. This is not true. No matter what age you are, obesity can cause severe health problems. Older adults tend to metabolize food differently, slow down, move less, and store body fat differently. With all of these changes, weight may change in later stages of life, but older adults should still be a healthy weight to manage their lifestyle.
Obesity can be harmful to seniors, and it has been a concern that has been increasing over the years. Weight management can be harder for seniors than for someone who is younger. Seniors see a decrease in muscle mass, weight gain, and with less movement, this can cause a weight surge. If a senior has struggled with obesity, 24-hour home care may be able to help manage this condition.
24-hour home care can help prepare healthy meals and encourage someone to exercise more. It is not always easy for an obese person to move around but having the right caregiver can help. 24-hour home care can be essential when a senior does not sleep well or continues to do bad behavior in the middle of the night that needs to be watched. This means caregivers will take turns watching and helping the senior, ensuring they stay healthier for longer. Doctors may encourage seniors to watch caloric intake, which 24-hour home care can help with, and they may recommend more exercise.
How to Help a Senior With Obesity?
If a senior is much older it will be important to have some type of caregiver or 24-hour home care set in place for them. This is one of the best ways to ensure a senior is following the doctors orders and trying to lose weight. Here are some things you can do to help a senior with obesity.
Encourage them to eat healthy.
Encourage them to exercise.
Add in more vegetables to their diet.
Limit empty calories that are not filling.
Limit mindless snacking.
These are all steps that 24-hour home care can help with. There can be dire consequences if obesity goes ignored.
What Happens When You Ignore Obesity?
Some seniors may not want to dedicate time to losing weight because they are already in their late stage of life. Unfortunately, when a senior ignores a treatment plan for their obesity it can complicate their life even further. Obesity can cause serious health conditions that may not kill them but make their life even harder. Here are some things obesity can cause.
Heart problems.
High blood pressure.
Diabetes.
Heart disease.
Cancer.
Sleep disorders.
If too many problems start adding up it could lead to an early death before their time. It is important to try to promote a healthy living for seniors because it can be just as dire. No matter what age you are, obesity should be taken seriously.
If you or an aging loved-one are considering 24-Hour Home Care in Osakis, MN please contact the caring staff at Alternative Senior Care today. Providing Home Care in Central Minnesota and Surrounding Communities. Call us Today (320) 352-3350
Sources:
https://www.ncbi.nlm.nih.gov/pmc/articles/PMC6489455/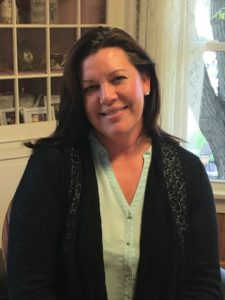 Latest posts by Lainie Berg
(see all)