How Does Personal Care at Home Help With Osteoporosis?
It's estimated that 10.2 million Americans have osteoporosis and 80% of them are women. Osteoporosis is a costly disease. Of those diagnosed with osteoporosis who have fractured a bone, 10% fracture another bone within a year. Over 30% of those who fracture a bone and have osteoporosis fracture another bone within five years.
If your mom has been diagnosed with osteoporosis, she's going to need help with hygiene and grooming. Even a simple act like taking a shower can be risky and lead to serious injury if she's not careful. Personal care at home is essential for several reasons.
Your Mom Has Support While Showering
One of the most common areas for a fall is in the bathtub or shower. Your mom's wet feet and soapy surfaces prove dangerous. If she falls, all of the hard surfaces like the sink and vanity, bathtub edge, and toilet can lead to severe injuries.
With a personal care at home aide helping with showers and baths, your mom has someone holding her for support. She's less likely to slip. Plus, she has an aide who can wash her hair. Your mom may find it hard to lift her arms over her head. Her caregiver can help her wash and condition her hair when needed.
Brushing and Styling Hair Is Taken Care Of
When you have osteoporosis, it can make the joints feel stiff and strength diminishes. Raising her arms up to her head is something your mom struggles to do. Instead of having her struggle, hire a caregiver to brush and style your mom's hair.
Oral Care Is Taken Care Of
Your mom has a hard time holding small objects. That makes it hard for her to brush and floss her teeth. Hire personal care attendants to help your mom with oral care. She has a caregiver to help her brush her teeth and floss them with floss or a water flosser.
If your mom uses a fluoride rinse after she's brushed and flossed her teeth, her caregiver can pour the correct amount and help your mom get the cup to her mouth. Your mom can rinse it and spit it out.
Your Mom Has Help With Dressing
Standing on one leg while putting on pants is tricky when your balance is off. Your mom has a caregiver who can hold her while she gets into pants. Her caregiver also helps her put on a shirt, button or zip everything, and tie her shoelaces if necessary.
Arrange the personal care at home services that will benefit your mom. The goal is to keep her on her feet and avoid a fall. With caregivers helping during showers, dressing, and hygiene tasks, your mom is safe and able to start her day thanks to the helping hand she's received.
If you or an aging loved-one are considering Personal Care at Home in Osakis, MN please contact the caring staff at Alternative Senior Care today. Providing Home Care in Central Minnesota and Surrounding Communities. Call us Today (320) 352-3350
Sources:
https://www.osteoporosis.foundation/facts-statistics/key-statistic-for-north-america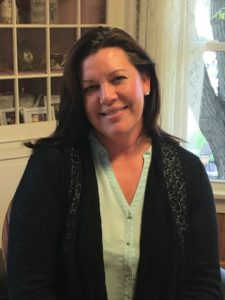 Latest posts by Lainie Berg
(see all)