How Seniors Can Avoid Dry Winter Skin
When the really cold winter weather sets in dry skin can become a big problem for seniors. The cold weather combined with the very dry indoor air caused by having the heat on all the time can both contribute to seniors developing very dry itchy skin. And the more seniors scratch that itchy skin the more likely they are to develop a skin infection. For comfort and health it's important for seniors to maintain well-hydrated skin. Seniors can use these tips to make sure their skin remains soft and hydrated all winter long:
Get Personal Care At Home
Personal care at home is designed to help seniors with things like showering, washing up, brushing their teeth, and getting around the home safely. During the winter personal care at home can help seniors with applying lotion, using moisturizing soaps, and making sure that seniors aren't drying their skin out with baths or showers that are too warm. Personal care at home is the first line of defense that seniors can use to make sure that their skin stays healthy throughout the cold winter months. 
Drink More Water
Seniors are chronically dehydrated as a group. Most seniors aren't drinking enough water each day. And when seniors are dehydrated their skin suffers. Dry skin starts on the inside, and when seniors aren't drinking enough water they are much more likely to have dry skin. Prompting seniors to drink water throughout the day is a good way to boost their water intake. So is making water more appetizing to drink by adding fruit or making them hot herbal tea that has light flavors. Your senior loved one may also like drinking bone broth or nourishing broth in the winter because broths are hot and delicious. Make sure that your senior loved one has plenty of broth in the house in the winter. 
Use A Humidifier
A humidifier is a must for seniors in the winter. It's very likely that they will have dry air in the house because the house is older and because the furnace dries out the air. Placing a humidifier in the living room and in their bedroom will ensure that the air in the house has plenty of moisture in it and won't contribute to their dry skin. Humidified air will also make the room feel warmer which is something that many seniors will appreciate in the winter. 
Eat Fruits And Vegetables 
Seniors need to eat a healthy diet to maintain their skin as well as to stay physically healthy overall. Fruits and vegetables are full of antioxidants which will fight free radicals and prevent skin damage from the inside out. If your senior loved one isn't a person that really eats a lot of fruits and vegetables you can try to tempt them to eat more by buying them boxes of citrus fruit from Florida as a holiday gift. Or you can send them a grocery delivery order filled with fresh fruits and vegetables.
If you or an aging loved-one are considering Personal Care at Home in Little Falls, MN please contact the caring staff at Alternative Senior Care today. Providing Home Care in Central Minnesota and Surrounding Communities. Call us Today (320) 352-3350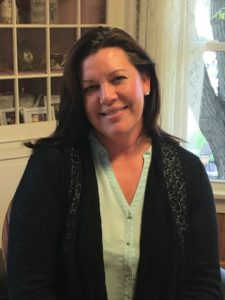 Latest posts by Lainie Berg
(see all)