Helping Your Senior With Heartburn
Heartburn can impact anyone at any age, but it can be excruciating and more constant the older you get. The muscles in your seniors' bodies grow weaker as they age. Some of the muscles are crucial to avoiding heartburn. Heartburn may be more apparent as someone ages because of weight gain or certain medications. Whether it's home care helping your senior or you, there are some things you can do to minimize heartburn from happening and remedies your senior can use when they're already suffering from heartburn. 
How to Keep Heartburn From Happening
Since all ages can be impacted by heartburn, these are generic suggestions that anyone can use. However, you seniors
may need help from home care to follow some of these tips. Especially when it comes to eating or being mobile. 
Focus on Diets-

Heartburn symptoms might be triggered by eating or drinking certain things. Some foods, including those high in heat or fat, might have adverse effects. The same goes for beverages high in caffeine or alcohol.

Avoid Overeating-

Avoid eating large meals just before bed if you have heartburn. Your senior may need help managing how much food they eat and what they eat.

Be a Healthy Weight-

You may lessen the strain on your esophageal sphincter and lessen your risk of heartburn by losing abdominal fat and increasing your fitness level.

Find a Better Sleeping Position-

It has been suggested that sleeping on one's left side might alleviate nighttime heartburn symptoms. You may find that this aids your digestion.
Alleviating Heartburn
There are some over-the-counter medications that can be used for heartburn, but also some easy tips and tricks a senior may try when experiencing heartburn. 
Use Antacids
There are many kinds of medications to choose from. You will find Tums, Rolaids, and Maalox as options; it just depends on the flavor and prices your senior wants. Some seniors may find that these options increase their heartburn, but some seniors may find that it works wonders for them. If they take one of these options and notice an increase, it is a sign to stop taking them and speak to a doctor instead. 
Warm Ginger Tea
Have some ginger tea; it's good for you. Although there is no proof that it helps with acid reflux, it may help settle your stomach. Make sure there is no caffeine in the ginger tea. Many folks also find that it's best not to drink anything in the hours leading up to bedtime.
Eat Probiotics
Yogurt is a great food source of probiotics. Alternatively, you might try a dietary supplement. Daily prebiotics and probiotic supplements help fortify the digestive tract's lining and make it more resistant to germs and stomach acid.
Use Baking Soda
Use a mixture of baking soda and honey. It will reduce gastric acid briefly. It tastes terrible on its own, so try a heaping teaspoon in a large glass of water sweetened with honey or sugar. Don't use it too much if you dislike burping, bloating, stomach cramps, and a little pain or discomfort. There is some empirical support for this method.
If you or an aging loved-one are considering 

Home Care in Little Falls

, MN please contact the caring staff at Alternative Senior Care today. Providing Home Care in Central Minnesota and Surrounding Communities. Call us Today (320) 352-3350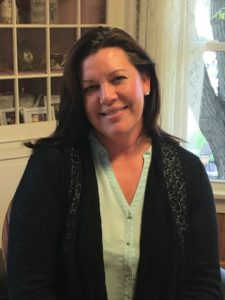 Latest posts by Lainie Berg
(see all)