How To Help Manage Mental Health Concerns In Seniors
As individuals age, mental health may become just as critical as physical health. Various factors might contribute to seniors' mental health challenges. A new loss of mobility, the inability to drive, or even the death of another elderly loved one are all enough to trigger mental health problems. Even other illnesses, such as Alzheimer's disease, may result in mental health problems such as hallucinations and disorientation.
You may be taking care of your parents or loved ones but concerned about their mental health. Sometimes a senior may need more time than you have to give them. If you work a full-time job or have a family of your own, a senior may benefit from having alternative senior home care attendants for when you are unavailable. They will also help a senior manage mental health when you cannot.
You may not yet have a care plan in place or know all of the symptoms of bad mental health. It can become crucial to hire a senior home care specialist who can help. You can interview and ask questions, ensuring this person is right for your senior parents. Finding someone to help focus on mental health can help your seniors live much longer.
Understanding The Signs of Mental Health Concerns
There are a few things you should pay attention to. If you notice any of these symptoms listed below, it may be time to seek professional help for your senior.
Seniors may experience a change in eating habits.
They may experience fatigue or super low energy levels.
Their sleep schedule may have changed.
They feel irritated and agitated with everything.
Seniors may start to withdraw from loved ones.
Unfortunately, you may not know what mental health problems are connected to these symptoms, so a senior must continue seeing a doctor. If you don't have the time to record symptoms, you may need a professional caregiver in the home. After the older adult has sought expert counsel, there are several things you as a caretaker may do to assist them in managing their symptoms.
Keeping track of their meds and monitoring for adverse effects or improvements.
Checking in with the senior to determine how they are feeling on a daily basis.
Keeping a tight eye on any changes in areas such as eating and sleep habits.
Evaluating their surroundings to ensure that it is free of triggers.
Encourage them by reminding them that they have a supporting team committed to their mental health.
All of these small acts on your end will help the senior overcome any challenges but also allow you to gain deeper insight to how your parents are actually doing. The doctor may even tell you a few things you should be watching out for.
Keep in mind talking about mental health can be really uncomfortable for seniors and it is something that needs to be done gently. Forcing a conversation may not be the right move and may make a senior feel worse. It is important to take notes on your senior and get help when it's needed.
If you or an aging loved-one are considering Senior Home Care in Long Prairie, MN please contact the caring staff at Alternative Senior Care today. Providing Home Care in Central Minnesota and Surrounding Communities. Call us Today (320) 352-3350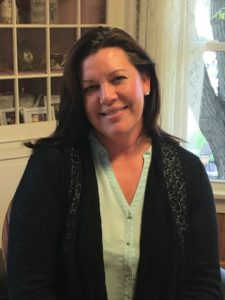 Latest posts by Lainie Berg
(see all)