Home Upgrades To Help Seniors With Hearing Loss
If your senior loved one wants to age in place but is hard of hearing or has hearing loss you may be concerned about their safety. That's a reasonable fear when a senior is going to be living alone in a large home. But there are lots of home upgrades that can be installed in the home or used by your senior loved one that will help them stay safe. Some of the most recommended home upgrades and assistive aids for seniors with hearing loss living at home are:
Camera Doorbells
Camera doorbells are a fantastic way for seniors to stay safe at home. Camera doorbells work on Wifi and use an app that can be loaded on a smartphone or smart watch. The person connected to the app receives an alert when the doorbell is triggered so the person can see who is at the door without opening the door. 
They can respond by talking normally wherever they are and the app transmits the voice outdoors through the device. There is closed-captioning available on the screen so that people who are hard of hearing can understand what the person at the door is saying. 
Flashing Light Smoke Detectors
Smoke detectors and carbon monoxide detectors that flash a light when the alarm goes off are something that every senior who has some hearing loss should have. The flashing light will let seniors know they need to leave the house immediately. Home care assistance for seniors can also be a big help to seniors in an emergency situation. A home care assistance provider can help seniors get safely out of the house in the event of a fire or emergency. 
BlueTooth Hearing Aids
Bluetooth enabled hearing aids connect to all the home's BlueTooth enabled devices and transmit signals directly into the hearing aids. So your senior parent can hear the TV, the radio, the doorbell, music, the computer, an alarm clock, the kitchen stove timer,  or anything else in the house that is connected via BlueTooth. By delivering the sound directly to the hearing aids these devices allow seniors to hear more clearly and without having to turn the volume of the TV or anything else up to the maximum volume in order to hear it better. 
Smart Watches
Smart watches are even better for seniors that are hard of hearing than smartphones. Smartphones can be lost, or your senior loved one may not have them on at all times. But smart watches are always worn so they are always with your senior loved one. The smart watch can be set up for someone that is hard of hearing or deaf and it will use vibrations to send an alert when the doorbell goes off, when the phone rings, or any other time that something is happening that your senior parent needs to pay attention to. Seniors will always feel the vibration of the watch because it's worn on the body so your senior parent won't miss any important notifications. 
For example, if your senior parent is sleeping they may not see the flashing light of a smoke detector going off. But their smartwatch will vibrate letting them know something is happening.
If you or an aging loved-one are considering

Home Care in Glenwood

, MN please contact the caring staff at Alternative Senior Care today. Providing Home Care in Central Minnesota and Surrounding Communities. Call us Today (320) 352-3350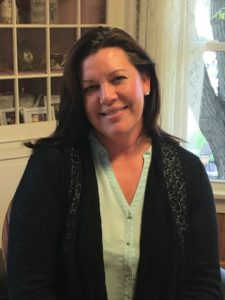 Latest posts by Lainie Berg
(see all)