We have a great career ladder program such as College Scholarships to the "Star" program that mentors new staff. We love to see our staff succeed in their passions and grow in the company.
Hannah Meyer has always had a passion to help others and began working with us last year as a Part-time Caregiver, as she was a fulltime nursing student. We were so impressed with her maturity, skill, and compassion. She was a wonderful caregiver. Upon graduation, we offered Hannah a chance to be promoted to an LPN position in our nursing department. She whole heartily excepted and we are so grateful! Hannah is so good with our clients. Her caregiving clients wanted her to keep helping them, which Hannah is able to do. We have some amazing staff and love seeing them grow in their career! Hannah is a great addition to our Nursing Department!
Congratulations Hannah!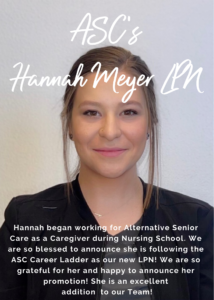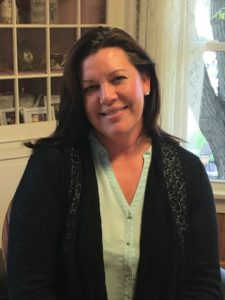 Latest posts by Lainie Berg
(see all)