Assisting Seniors in Our Community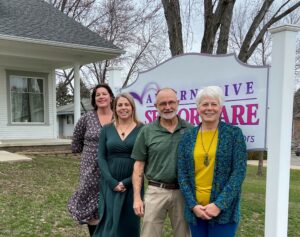 Alternative Senior Care began with 3 staff in 2005, as Cindy Karasch, COTA, recognized a need in our community to keep seniors in their homes safer and longer. With the intentions of improving the quality of life. "Sometimes someone may need just a little assistance to keep them in their own home." Now with 4 Nurses and over 83 caregivers, Alternative Senior Care helps over 5 counties in Central Minnesota. Cindy's labor of love has flourished to help over 1950 Seniors, Veterans, and vulnerable adults in our area. Cindy and Mike's mothers were both clients and able to age in place and partnered with Hospice to make staying home a reality. "We live what we do" has been a reality and mission for Alternative Senior Care. We only hire those we would want taking care of our own parents." Mike stated.
Alternative Senior Care has always focused on training, innovation, and individual growth of their staff. For the past several years, Alternative Senior Care founder, Cindy and Mike Karasch have trained, mentored, and prepared Paula Bromenshenkel and Lainie Berg to manage Alternative Senior Care. It was a good fit considering Paula had a Social Service background and client care experience and Lainie had managed and lead others as a business manager and ministry coordinator. Both had the desire and aptitude for running the company. Cindy's desire to keep Alternative Senior Care locally family owned and operated to maintain its integrity and values is what resonated in her heart when choosing her daughter Paula and Operations Manager, Lainie both of Sauk Centre.
This year Cindy and Mike felt it was time and have transitioned ownership of the company to Paula and Lainie. Cindy is still a big part of Alternative Senior Care, as the founder and consultant, but will be in the office minimally each week as she balances her family, hobbies and serving at her church. Mike is retiring and like Cindy, spending more time with family, church activities and of course fishing!
The new owners are so thrilled to have this opportunity to serve clients, staff, and community in a new capacity.
"We have learned from the best and will continue the wonderful, personalized service that Cindy had started in 2005. We are coming up on our 17th Year of helping seniors and are so grateful for the opportunity to make each client have a higher quality of life and keep their independence. We appreciate our services so much!" Lainie Berg Chairman of Operations/ CFO
"I am so happy to be working in the community helping to keep people in their homes safely. We want to continue to provide personalized care for our clients." Paula Bromenshenkel Client Care Manager/ CEO Alternative Senior Care is Private Duty Home Care Company that serves Central Minnesota in 5 counties. Their offices are in Sauk Centre and Alexandria. For a complete list of services or a free no obligation assessment call (320) 352-3350.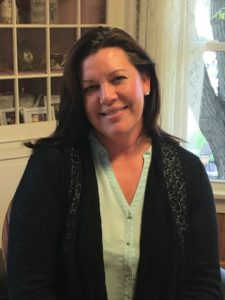 Latest posts by Lainie Berg
(see all)