Alternative Senior Care Hosts The Annual Training Event in Sauk Centre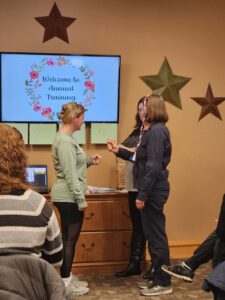 Every Year our entire ASC team gathers for a time of teaching, connecting, and growing together. This year our special guest speaker on Body Mechanics was Lisa Lahr Physical Therapist and owner of Centre Rehab. Our Office Team and Nurses spoke on various topics such as Policy and Procedures, Universal Precautions, Communication and Client Focused Care. We incorporated a teaching as a Game Show, in which all the winners got chocolate kisses… We woman love our chocolate!
We thank all our participants and Coburns Bakery of Sauk Centre for the amazing cake, as we celebrated together our success in "Business of The Year" Awarded from the Sauk Centre Chamber.
My favorite part was getting to see all our staff together and the unity that we share in bringing the best care to our clients' homes. I love the smiles, laughs and hugs. We have a very special culture at Alternative Senior Care and very amazing staff that truly care about our clients and each other.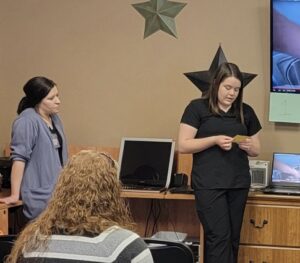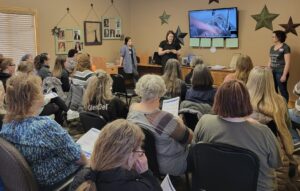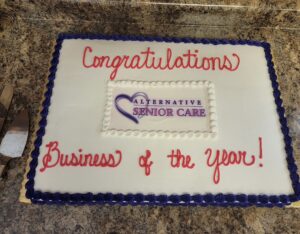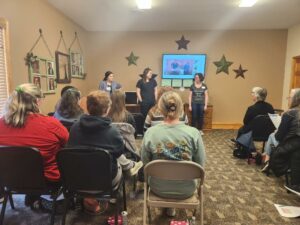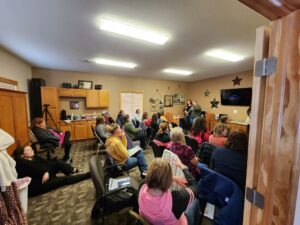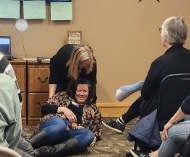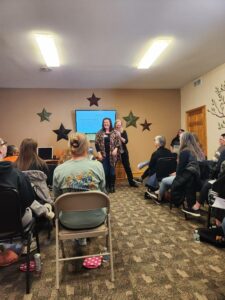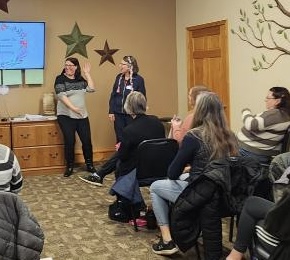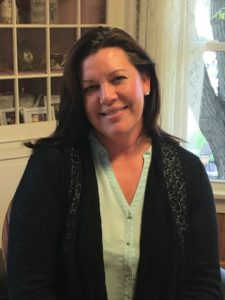 Latest posts by Lainie Berg
(see all)