ASC's Connection Kits! Proving to be a successful program!
Alternative Senior Care held a public training, on September 16th, to learn about meaningful activities for individuals with dementia. There were droves of items and ideas presented at the training and we had caregivers from our company, family members, as well as staff from various care settings in this hands-on workshop presented by Erin Bonitto. Laura Winarske, Client Care Coordinator of ASC and Bethany Knutson, Personal Assistant Coordinator headed up this labor of love that has developed into a library of Connection Kit boxes with instructions on how to make the activity meaningful.
"Our caregiver Jan called us and said that she used our Music connection kit with her client in Albany this morning and he loved it! She said she's never seen him so excited, and he told her he was so glad she was here today! So awesome." Laura Winarske
There are so many varieties of boxes from Travel, Reminiscing, Fishing, Fabric sorting, Pets and we also have Chrome books for those who want to connect with family and friends.
We thank everyone in our company and the community who donated toward this project. We are looking forward to the smiles we will see from those who enjoy them! We know that companionship and activities are such a big part of what we offer to our clients and this program can tap into their particular interest and enjoyment while promoting memory and motor skill stimulation.
Look for more information to come about this program!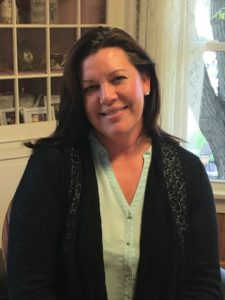 Latest posts by Lainie Berg
(see all)