Why You Should Be Adding Toast To a Seniors Diet
There are several varieties of bread available on the market. Different types of bread have varying nutritional properties, textures, and flavors. Regardless of the kind of flour used, toasting bread also provides health benefits. Thanks to modern technology, seniors living on their own can quickly pop the bread into a toaster and get a perfectly crisp piece to eat.
Toast is one of those easy meals or snacks that you, home care providers, or seniors can make on their own easily. It takes just a few moments to get something that is tasty and nutritional. Many people say to stay away from carbs, but not all carbs are bad. Bread is also something that a senior and home care provider can make together when they have time.
If you are trying to convince your senior parents to eat more, toast can be a nutritional and easy food to eat. Many toppings can be added to toast to create different flavors and textures. Toast can have a slight crunch to it or a longer toast for a darker flavor and deeper crunch. Here are some reasons why you should encourage your seniors to eat more toast.
Does Toast Affect The Nutritional Value?
Everything has a nutritional value, and sometimes the process of cooking, boiling, and even toasting changes the nutritional value. So, how does toasting bread affect the nutrition of the toast a senior is eating?
Toasting bread has minimal influence on its nutritional content, but it does trigger chemical changes that increase the shelf life of the bread. Toasting bread decreases calorie count somewhat by reducing the fat content of the bread, although this reduction is not considerable.
In general, the less refined the flour, the more nutrients it has. Darker flours often include a higher concentration of protein and fiber. Always choose full grain bread. These types of bread are more nutritionally dense. Additionally, it is recommended to purchase bread from local sellers; packaged and commercial bread may include preservatives that are harmful to our health.
Why Toast Bread for Seniors?
There are a few reasons why seniors should consider toasting bread even if it doesn't impact the nutritional value much.
Better for Seniors With Diabetes
Toasting bread decreases its fat content and glycemic index. The glucose or blood sugar index indicates the quantity of sugar produced in the body per time unit after carbohydrate consumption. The lower the glucose index of a carbohydrate-containing product, the more slowly and gradually the carbohydrate-containing product is absorbed by the body.
May Help Reduce Body Fat
Bread contains fat, which is not recommended for elders. Fat is also a factor in weight growth. If you suffer from obesity or diabetes, toast is beneficial to your health. Toasting bread helps to lessen its fat content. This fat decrease may not be evident during a meal, but if you consume toasted bread on a daily basis, this amount will be noticeable over time.
Supplies Seniors With Energy
Toast is a high starch food and has a low glycemic index, which makes it great for energy. As a result, starches account for a significant percentage of many people's breakfasts. Elders need starch to maintain energy levels throughout the day, which is why toast is a favorite breakfast option for seniors.
If you or an aging loved-one are considering Home Care in Long Prairie, MN please contact the caring staff at Alternative Senior Care today. Providing Home Care in Central Minnesota and Surrounding Communities. Call us Today (320) 352-3350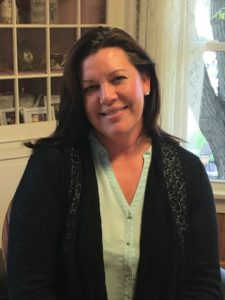 Latest posts by Lainie Berg
(see all)