What's a Gratitude Calendar and Could it Relieve Caregiver Stress?
The responsibilities of being a caregiver can have a major impact on your life. Some of the ways it affects your life are good, like learning to take on new challenges and being able to provide excellent care to someone you care about. However, let's be honest. It's not all sunshine and roses. Being a caregiver is hard work and can leave you feeling stressed out. Learning to cope with the stress is essential since it can help to reduce it and prevent it from negatively affecting your physical and mental health. Experts say that one way to deal with stress is by practicing gratitude. One way for caregivers to practice gratitude is by creating a gratitude calendar.
What Are the Benefits of Gratitude?
Gratitude is being grateful for the good things in your life. It's a sense of thankfulness. Experts say that making a point of being grateful can have both physical and emotional benefits. Some of the benefits of gratitude are:
• Increased Positivity: When caregivers practice gratitude, it helps them to be more positive about life, even in the face of difficult circumstances.
• Better Health: Studies show that people who practice gratitude experience fewer aches and pains. They also say they feel healthier. In fact, they are more likely to take better care of themselves than people who don't practice gratitude.
• Improves Empathy: Empathy is an important part of being a caregiver. Gratitude has been proven to make people feel more empathetic toward others.
How Does a Gratitude Calendar Work?
You may have heard of a gratitude journal. It's a concept that Oprah Winfrey once touted as an effective method of improving one's life. It involved writing a journal entry every day reflecting on something you were grateful for that day. It's a great concept but may be something that caregivers just don't have the time or energy for.
A gratitude calendar is an abbreviated form of a gratitude journal. It involves jotting down something you were grateful for that day in that day's square on a calendar. Because there isn't a lot of space, you don't have to write much, so it won't take much time. Even with limited space, you'll still spend a little time each day thinking about something you're thankful for, and that's likely to make you happier. In addition, the calendar gives you a quick way to look back at the positives on a day when being a caregiver seems like too much and you're feeling down.
If you or an aging loved-one are considering a Caregiver in Alexandria, MN please contact the caring staff at Alternative Senior Care today. Providing Home Care in Central Minnesota and Surrounding Communities. Call us Today (320) 352-3350.
Sources
https://dailycaring.com/reduce-caregiver-stress-with-a-diy-gratitude-calendar/
https://www.verywellmind.com/the-benefits-of-gratitude-for-stress-relief-3144867
https://www.psychologytoday.com/us/blog/what-mentally-strong-people-dont-do/201504/7-scientifically-proven-benefits-gratitude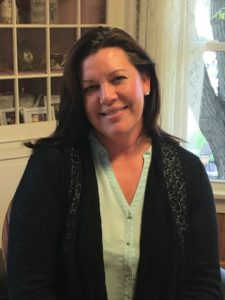 Latest posts by Lainie Berg
(see all)