Christmas For A Senior – Warming Hearts One Gift at a Time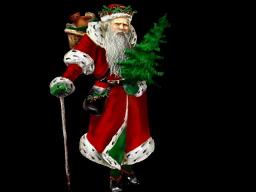 Let's start with a story that one of our personal assistants shared… She arrived at her client's residence shortly after a volunteer had delivered the gift from Christmas For A Senior. Her client was "just beaming"! She was so grateful to receive a heartfelt gift. Then she read the card that came with the gift. The card states "During this Christmas season it's important for you to know you're being thought of. You are a unique and wonderful creation. Your Creator is watching over you and wants you to know you're loved. May the Spirit of Christmas fill your heart with joy, strength, and peace now and throughout the year." The recipient could scarcely finish reading without welling up with tears of joy.
Thank you to everyone for your support of the 2018 Christmas For A Senior campaign! Due to the generous support of many volunteers, businesses, organizations, and individuals – 2018 was the best ever! Because of your involvement, 114 lonely seniors received meaningful Christmas gifts this year.
Stories like these reflect the true meaning of the Christmas season. We're all called to be good stewards of the gifts we've been given. Clearly, the Master intends for us to use them well, to make them fruitful, then return them with an increase to the Lord.
Latest posts by Cindy Karasch, COTA, CSA, President, CEO
(see all)