Emotional First Aid Can Be Just as Important as Physical for Seniors and Safety
Most of us have at least a basic working knowledge about what first-aid is. We may not have any real experience with it and, faced with a potential emergency, might not be the best person to assist in that particular situation. However, we understand what it is at its basic core.
What about emotional first aid?
How could this be important for seniors, especially with regard to their safety? Some people, as they get older, will face some daunting challenges. It's incumbent upon loved ones, including family members and friends, to look out for their best interest, especially if they don't have their own best interest at heart.
Here are some things to consider when it comes to emotional first aid, which can be just as important as the physical, especially for seniors whose safety may be compromised.
It's important to stay positive.
If a person isn't positive, if they don't have a positive outlook, if they are pessimistic about their future, their physical capabilities, or the entire point of continuing to live in this type of situation, how is that going to impact safety?
In that type of scenario, the senior may not care much about what happens to him or her. That's where it becomes essential for loved ones to help encourage them, keep them focused on activities, and keep them realizing there are still plenty of things to do and participate in.
Feeling weak is going to happen.
When a person doesn't feel strong, they might develop anxieties. When you have an anxiety about climbing up and down the stairs or participating certain activities, you might have a tendency to avoid it altogether.
That can limit a senior's life tremendously. Helping them stay strong and feel strong is a matter of will and exercise. Make sure the senior gets out and exercises regularly to help keep their body as strong as possible.
Withdrawing from friends.
When a senior is feeling depressed, anxious about their safety or strength, or has witnessed people passing away as they get older, they may have a tendency to withdraw from their friends. When they withdraw, this is the most important point in their life when their loved ones need to try to draw them out.
A person withdrawing can completely fall away if the people around them their family and friends- don't reach out and try to pull them back into activity. By focusing on emotional first aid, it can have a direct impact on physical safety for seniors at home.
If you or an aging loved-one are considering in-home senior care in Alexandria MN, please contact the caring staff at Alternative Senior Care today.  Providing Home Care in Central Minnesota and Surrounding Communities. Call us Today (320) 352-3350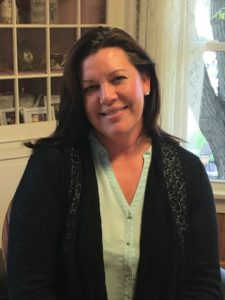 Latest posts by Lainie Berg
(see all)