National Indoor Plant Week is September 17-23: Can Having Houseplants Improve Health?
Is your aging parent's house devoid of houseplants? If so, you may want to change that. It turns out that indoor plants are not only lovely to look at, they also have many health benefits. Read on to find out how plants can help improve health and to learn which plants are best.
Health Benefits of Houseplants
Houseplants can help make your parent's house a healthier environment in many ways. Some of the ways plants may improve health are:
Cleaning the Air: Plants soak up toxins in the air, making it cleaner for humans to breathe.
Increase Humidity: Sometimes the air inside of houses gets to dry, which can irritate your parent's throat or cause their skin to become too dry. Houseplants increase the humidity levels in the house without making it too damp.
Improve Mood: Looking at plants and flowers just makes people happy! And, caring for plants might help reduce depression, stress, and anxiety.
Houseplants for Healing
If you'd like to add some color, greenery, and health benefits to your parent's house, below is a list of specific plants and their health benefits:
Gerbera Daisy: According to the Lung Institute, the gerbera daisy produces a lot of oxygen during nighttime hours and removes harmful chemicals from the air. It is especially beneficial to people who suffer from sleep apnea or other breathing problems.
Anthurium: The anthurium is a flowering plant that may reduce stress levels.
Peace Lily: The peace lily is thought to be one of the best plants for naturally filtering pollutants from the air.
Money Plant: The money plant is especially efficient at removing xylene, formaldehyde, and benzene from the air. However, if your parent has pets, this plant should be placed out of their reach since the leaves are poisonous.
Snake Plant: The snake plant is a great oxygen producer. It has the added benefit of being extremely easy to care for.
According to HGTV, it is "practically indestructible." It can grow in dimly lit areas and live through long stretches without water.
Adding plants to your parent's house does require a little extra work, but your parent's elderly care provider can help. An elderly care provider can take your parent to a florist or greenhouse to purchase plants and items needed for their care, like watering cans and potting soil. An elderly care provider can also help your parent to water plants and to re-pot them when necessary.
Sources
http://www.hgtv.com/outdoors/flowers-and-plants/houseplants/health-benefits-of-houseplants-pictures
http://www.healthline.com/health/importance-plants-home#Cleanerair2
If you or an aging loved-one are considering in-home elderly care in Glenwood, MN, please contact the caring staff at Alternative Senior Care today. Providing Home Care in Central Minnesota and Surrounding Communities. Call us Today (320) 352-3350.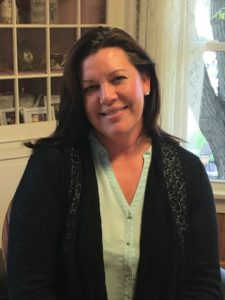 Latest posts by Lainie Berg
(see all)