Caregiver Appreciation Bash
Our 2022 Caregiver Appreciation Bash was a great success. We held it in Osakis at The Bowling Barn. We had amazing food, a lot of fun and a whole lot of laughs as we gathered to present the staff with their annual awards and have a special time to connect. It was great fun to bowl with the best, who knew our caregiver, Jodi Johnson had such great bowling skills!
We honored our staff with work anniversaries; from newly hired to 16 years tenured! We welcomed and introduced our newest staff like Racheal Beers and Ashley Tuller to the team and had a chance to meet and chat with our longest standing staff members, Leona Bowmen and Renee Blenker.
We had a special visit from one of our retired caregivers, Dottie, who had trained and shadowed many of our staff and who will always be a part of our team.
We presented the Annual Commemorative Award. This award is given on behalf of our founder's parents, Ed and Betty Schneider and Bernice Karasch who received excellent care through ASC until their passing. Each year we present this award to a caregiver who is an exceptional example of what it takes to be an ASC Caregiver. This prestigious award was presented to Bernadette Wiener. She has a helpful attitude, kind, gentle and encourages clients to be independent while helping them with their needs.
We presented the Star Awards for 16 staff who completed Champion Trainings. The Champion Training are up and above what is required and in specialized areas such as Mental Health, Hospice, and Dementia.
We have such a great staff, and the Caregiver Appreciation night was such an honor to be a part of. If you are interested in join our team, please contact our office at (320) 352-3350.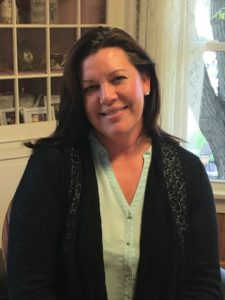 Latest posts by Lainie Berg
(see all)