Questions to Ask Your Siblings About Your Mom's Care
You've noticed your mom is having a harder time with key IADLs, and it's affecting her lifestyle. You don't want to alarm anyone or cause undue stress to your mom, but she needs help. Before you jump in and make arrangements, ask your siblings these questions to make sure you're all on the same page.
Have They Noticed Your Mom Struggling With Anything?
When your siblings stop by to visit your mom, do they notice anything you've missed? You may not have gone shopping with your mom lately. Your sister did and noticed that your mom had a hard time using the card reader at the register. She had to help your mom complete the transaction.
Your brother may have been a passenger and noticed your mom struggled to stay in her lane. If she had to back up, she relied too much on cameras and never looked over her shoulder.
You might find out your mom has been forgetting to feed her dog, feeding her food to her dog, or wearing the same clothes until someone stops by to do the laundry. All of this can be a sign that your mom needs help with her household chores and errands.
Do They Have Time to Help Out Each Week?
Once you have a better idea of what your mom needs for help, you can start exploring who is available. If you're only free every other weekend and your brother only has time once a month, your sister may be taking on too much.
Build a list of everything your mom needs help completing throughout the week. Ask who is free to help without having to readjust plans and work schedules. The gaps are areas where personal care at home can be a lot of help.
How Much Time Do They Have to Help You Research the Best Home Care Options?
It's clear your mom needs help, and you're ready to make arrangements. Try to get your siblings and mom to provide input on the best home care options for her. You'll need to look at how many days she needs help, how many hours it will take, and what health issues she has that might worsen and increase the care services she needs.
Your mom may be very specific about preferring a woman over a man, especially if she needs help with grooming and hygiene. Try to be considerate of her preferences, but make sure she knows it's not always possible to get everything on her must-have list.
Once you have a good idea of who can help her out and what services she needs, talk to a home care assistance specialist. Personal care at home ensures your mom is supported at home without feeling that she's losing her independence.
If you or an aging loved-one are considering Personal Care at Home in Sauk Centre, MN please contact the caring staff at Alternative Senior Care today. Providing Home Care in Central Minnesota and Surrounding Communities. Call us Today (320) 352-3350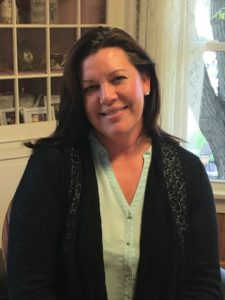 Latest posts by Lainie Berg
(see all)