If You've Never Relied on Home Care, How Do You Know It's Not Right for Your Family?
Discussing certain options as a family is a good thing. You may find, after much discussion and debate, that certain topics or ideas just aren't going to work for you or someone in your family. But how do you know when things aren't going to be ideal?
Take, for example, home care. Perhaps it's a parent or grandparent who needs help right now. You and perhaps others in the family have tossed around the idea of different types of assistance, including home care, but maybe you believe it's not the best option right now.
After all, you might not live all that far away from this elderly parent. You might live down the street, in the same town, or a couple of towns over. And maybe you assume it's your responsibility to look after him or her. After all they did for you growing up and during your early adult years, how can you even think about turning your back on them now?
Hiring home care doesn't mean you're giving up on them.
It doesn't mean you don't care. In fact, most people ultimately realize that discussing and eventually hiring home care is an act of love and kindness. How is that possible?
Because the seniors who depend on home care when they have difficulty with daily tasks often report a higher quality of life as a result. That's because, when they depend on family, they may be restricted in what they can do.
You and the rest your family may be more concerned about this aging parent's safety than their quality of life. You also may not understand the best strategies and techniques that can work to not only keep them safe, but also improve their quality of life.
An experienced home care aide can.
Does this mean all home care providers are the same?
No, it doesn't. The most important thing to remember is that quality home care agencies will provide training for their new caregivers. They should also offer ongoing support, which could be instrumental at helping to keep seniors safe, comfortable, and engaged in life when possible.
Just because you don't know very much about home care, have never needed to depend on it before, or even have misconceptions about what it is and offers, that doesn't mean it's not a great option. Learn more about it and then you'll realize what home care is, what it offers, and why it would be beneficial for this senior in your life.
If you or an aging loved-one are considering Home Care in Parkers Prairie, MN please contact the caring staff at Alternative Senior Care today. Providing Home Care in Central Minnesota and Surrounding Communities. Call us Today (320) 352-3350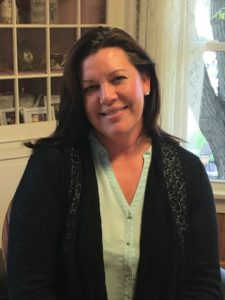 Latest posts by Lainie Berg
(see all)